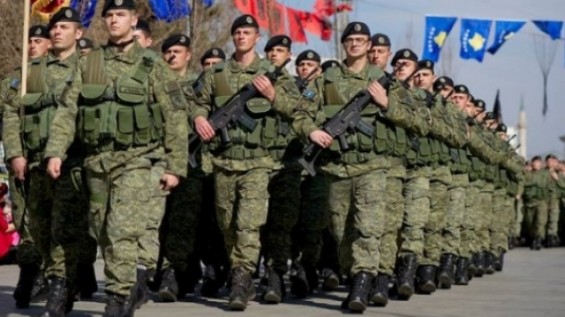 Pristina, January 9, 2015/Independent Balkan News Agency
By Elton Tota
Former PM of Kosovo, Hashim Thaci was enthusiastic when he signed the decision for the creation of Armed Forces of Kosovo (AFK), but the procedures of the approval of this force in the parliament of Kosovo may be complicated.
The current minister of the Kosovo Security Force says that the transformation of this force into an army is a process with many unknowns.
"To be honest with you, I have no answer for this. There are several developments on which I wouldn't like to comment and which relate to the approval of AFK in parliament. I have just entered office and I have nothing concrete to say", declared Demolli.
On the other hand, the expert of political affairs, Imer Mushkolaj, says that the issue of the Armed Forces of Kosovo is a little complicated, especially now, after the entry of the Serb List in the government.
"It's known that the Serb List has a large number of MPs and in a way, they have warned that the issue of the creation of Armed Forces will not go by easily. I believe that they will attempt to prevent this issue and for this, I believe that there must be international intervention, in order for them to agree on this issue", said Mushkolaj.
According to him, the Serb List will try to make something out of this. Mushkolaj expects this issue to be discussed in the talks with Belgrade, although it will not be made public.
"I believe that this issue will be discussed in February and an accord will be attempted to be reached between the two PMs, in order not to be problematic when it comes to be voted in the parliament of Kosovo", added Mushkolaj.
In order to be approved, the formation of the Armed Forces of Kosovo requires 2/3 of the votes in parliament. /ibna/