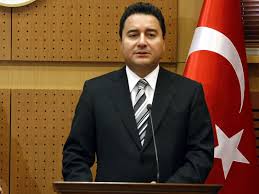 Turkish Deputy Prime Minister Ali Babacan(photo) said they had begun studies for the giant Kanal Istanbul project with the Turkish Transportation Ministry and would be working on structuring a partnership and tender model for it.
The project, which will set up an artificial waterway that will split Istanbul's European side into two and create an island between the European and Asian sides, is the one of the most ambitious of the giant projects the Turkish government has been putting a special emphasis on.
Yesterday I talked with our transportation minister on the phone and I told him, let's create our format for the Kanal Istanbul and let's make our tender," Babacan told reporters yesterday during a press meeting he held in Ankara.