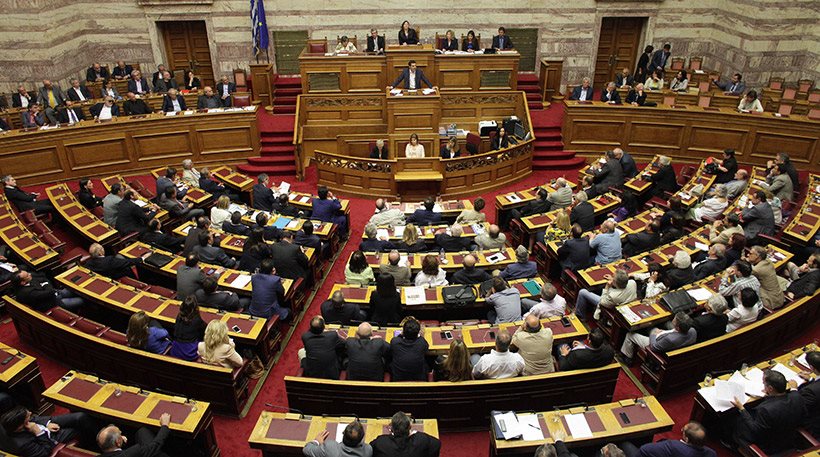 Athens, July 20, 2015/ Independent Balkan News Agency
By Spiros Sideris
On Wednesday the Syriza ANEL-government gives the most critical battle, from which will depend the possibility of its survival and political developments of the following period.
The debate and vote in the House of the second prerequisite bill in the agreement with lenders, has made everyone hold their breath: the government is already a minority government, and of the 162 MPs that the government coalition sums up, only 123 voted for the first bill last Wednesday (after 39 SYRIZA MPs voted NO).
Any repetition of this "rift", or even worse if the losses increase and the government falls below the threshold of 120 MPs, then the ruling coalition will destabilise further.
Of course, regardless of these dynamics, the government is forced, as long as it has the tolerance and the positive votes for the bills that require the agreement with its partners, to continue negotiations for its inclusion to the ESM, the European Stability Mechanism, in order to ensure funding for the next three years.
However, it will be even more obvious, if it isn't already, that a minority government can not continue for long, and in particular can not bear the burden of implementing the hard program, which is a precondition for the financing program of the ESM.
In light of this, the dialogue processes of SYRIZA will open, to clear up the landscape at this level and then Alexis Tsipras will take the final decisions: either to resort to the polls or to search for new governmental alliances.
Given however that Tsipras has made it clear he will not become "Papademos", the most liekely scenarios are to either hold snap elections in September or October, or to establish a government with wider consensus, but without him as prime minister.
However, in the next three days, intense efforts are expected to be undertaken, in the form of unifying initiatives within SYRIZA, so at to avoid making the intraparty situation uncontrollable (split) or allow for political developments to "sweep away" the party.