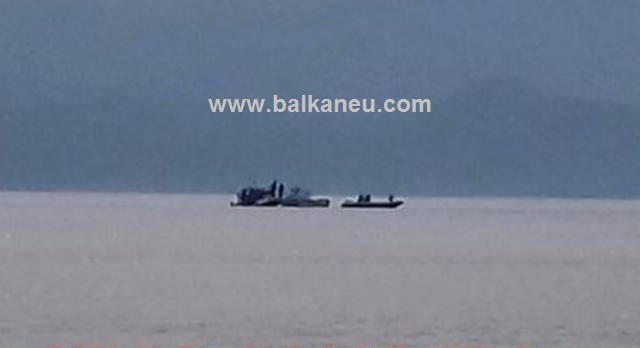 Tirana, 6 April 2016/Independent Balkan News Agency
Two military officers from the Albanian Ministry of Defence have lost their life and a third one has remained injured, following an air accident occurred in the north of Albania, IBNA reports.
This took place today (06.04) at afternoon, when a helicopter of the Albanian Armed Forces was conducting a scheduled flight.
Officials sources confirm that the victims are captain Florian Deliaj, 43 years old and lieutenant Donald Hoxha, 28 years old. The wounded man is the professional soldier, Gerald Baramuca, 23 years old. He was sent to the hospital of Shkoder from residents of the area.
The Ministry of Defence told IBNA that "according to the flight schedule, helicopter EC 145, with three people on board, captain Florian Deliaj, lieutenant Donald Hoxha and professional soldier, Gerald Baramuca, left Farka today at 12:10 as part of a drill according to a schedule approved beforehand.
At 13:45 happened the last contact that the helicopter had with the Control and Report Center in Rinas. After communication was lost, a search and rescue helicopter was dispatched toward the area was contact was lost".
Unofficial sources report that the helicopter had armaments in it, but the other details are not clear.
The fallen helicopter was an EC 145 model and is one of the three helicopters that have been purchased in the recent years from France, in order to be used by the Armed Forces. It was put in use in November 2015.
The General Chief of Staff of the Albanian Army, Jeronim Bazo said that the ministry of Defence has engaged all of its sources to shed light on the circumstances of the event.
Helicopter EC 145
"The helicopter that crashed was inside of the flight trajectory. This flight was approved by the special structures. The helicopter was carrying out a drill, as these kind of helicopters are used for search and rescue operations", Mr. Bazo said.
He added that the two pilots that lost their life had a long experience and were trained in the country and abroad.
As far as the causes of the fatal accident are concerned, Mr. Bazo said that "such cases need time to be investigated", adding that "we are working on this". /ibna/