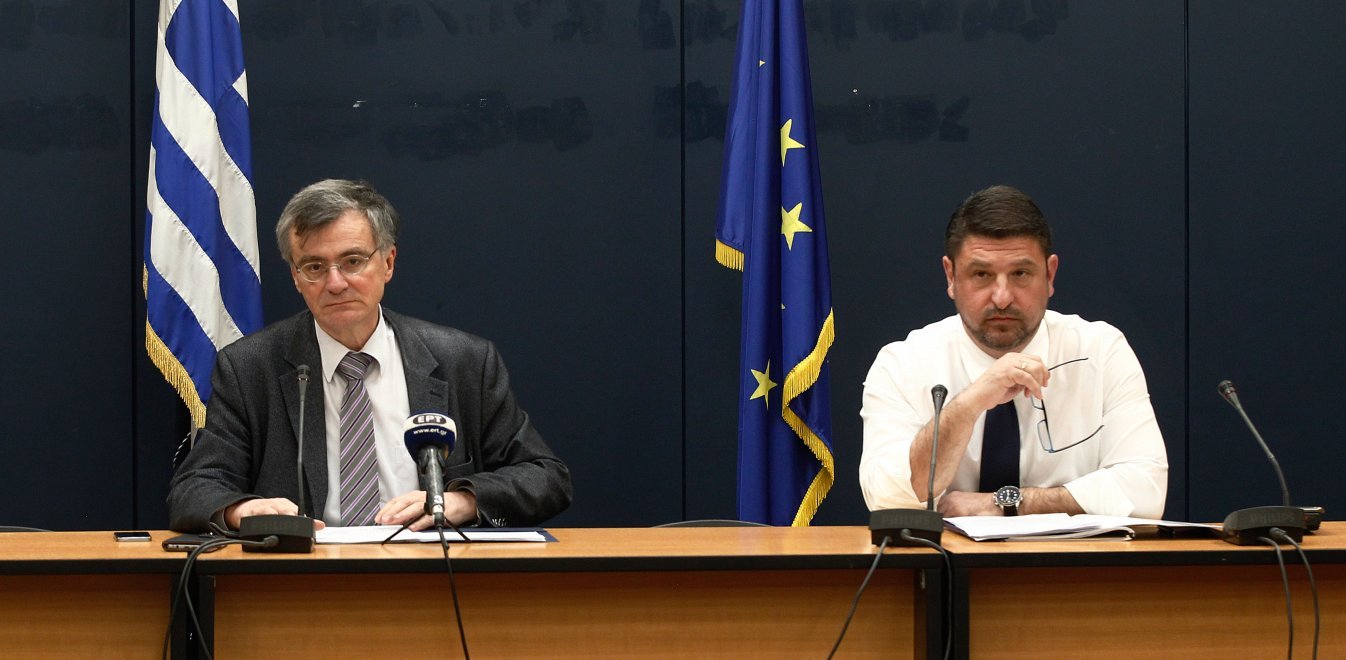 Greece's Ministry of Health announced 55 new coronavirus cases in Greece on Thursday, most of which are located within migrant & refugee facilities. The total number of people who have contracted the virus in Greece now stands at 2463.
The Ministry informed that at least 28 cases have been confirmed to be connected to a private health clinic in the Athens district of Peristeri, which is thought to be attributed to negligence on behalf of staff.
The coronavirus death toll in Greece reached 125, as four more patients were confirmed to have lost their lives on Thursday. The vast majority (90.4%) of the people that have died faced underlying health problems and/or were over 70 years old.
The number of people intubated in intensive care continued to drop, with 52 patients still in need of intensive care. To date, 57 people have been discharged from ICUs in total. Health Ministry figures also showed over 59,200 tests for coronavirus have been conducted nationwide.
Professor Sotiris Tsiodras – who heads the Health Ministry's panel of experts tasked with tackling coronavirus – said care must be taken to ensure coronavirus doesn't spread in medical facilities, such as hospitals and clinics, as well as migrant and refugee centers.
On Thursday, the government spokesman confirmed restrictions on movement, due to expire 27 April, will be extended to 4 May.
The Deputy Civil Protection Minister Nikos Hardalias told reporters during a regular briefing that many challenges lie ahead as the government contemplates lifting restrictions. He pointed out that cases and deaths will rise in the next phase of the pandemic in Greece, which makes it imperative to continue to take measures towards ensuring the spread of the virus remains under control.
Mr. Hardalias said measures will be lifted over the May-June period, adding, however, that impact will be closely monitored and assessed on a weekly basis.
The minister informed that the community of Nea Smyrni in Larisa will remain under quarantine as a precaution until 30 April, after 150 tests in the region came back negative. Moreover, 177 tests for coronavirus in Ermioni, Peloponnese were also negative. The minister also announced quarantine in the community of Mesopotamia in Kastoria, N. Greece, will end Friday.
Finally, Health Ministry experts discussed the use of face masks by the general public once the government begins to lift restrictions on movement and other measures. They have opined that use of masks in closed public spaces (including means of transport, supermarkets, stores, etc.) should be recommended in the next phase of the pandemic in Greece, as long as it is done correctly.
A campaign on the proper use of masks will be launched to ensure a false sense of safety from the use of masks by the general public is not caused./ibna