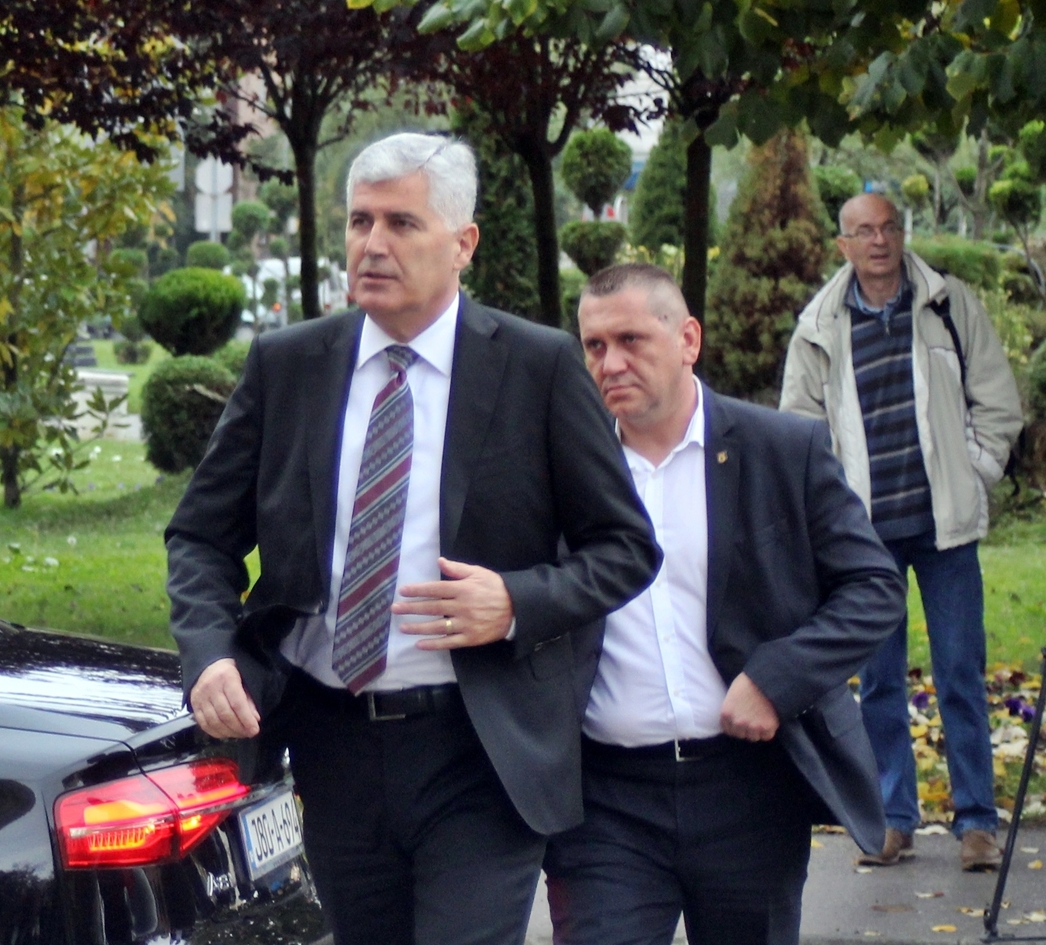 Speaker of the House of Peoples of the Parliamentary Assembly of Bosnia and Herzegovina, Dragan Čović, believes it is significant for BiH that Croatia, as its first neighbour and friend, has taken over the presidency of the European Union.
"It is very important that this presidency can put BiH in focus. Moreover, it seems to me, from my talks with Prime Minister Andrej Plenković over the last few months, that BiH will have a special place. However, we must understand that it is up to us. We need to have an initiative, agreed positions through the institutions of BiH, in order for those initiatives to take hold", Čović said in a statement to Federation BiH News Agency.
He recalls that an EU summit is planned in Zagreb in May to open the negotiation process for Albania and North Macedonia and that it is clear that positions on this matter will be taken within the EU in the next month or two.
"This means that BiH has to, as soon as possible, voice its commitment to the European path unconditionally. In other words, if all the BiH institutions function and then we have a chance, and friends who will understand. It seems to me that the sessions we are holding in the BiH Parliamentary Assembly give us some optimism, as we are rapidly completing the establishment of all the committees and delegations that we have not had for a year. Both Parliament and the Council of Ministers are starting to work in full capacity.
If we continue at this pace and put all those everyday issues on our agenda as well, then we have something to look forward to. I am sure that Croatia will be a friend in this regard, that it will also open that part of the conversation about BiH. If we know how to use this opportunity then we have something to look forward to", Čović emphasized.
Commenting on Zoran Milanović's election as president of the Republic of Croatia, Čović says that change can always mean something when it comes to the mode of operation, but that nothing will change substantially and strategically about the relationship of the official Zagreb towards BiH.
"With President Milanović taking over the power instead of President Kolinda Grabar-Kitarović, I believe that we will have continuity of Croatia's relations with Bosnia and Herzegovina as a friendly country, the first neighbour and the country where the Croat people live as a constituent people.
The Constitution of the Republic of Croatia prescribes tangible obligations when it comes to the Croat people in Bosnia and Herzegovina for all representatives of the legislative and executive authorities in the Republic of Croatia, so I expect a new dynamic, but also a continuity in relations", concluded the Speaker of the House of Peoples of the BiH Parliamentary Assembly Dragan Čović./ibna