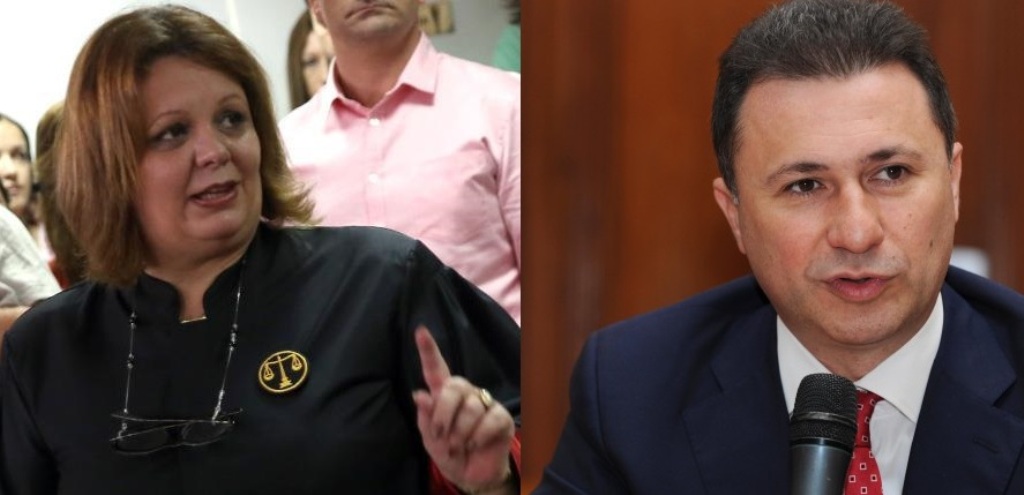 Criminal Court of Skopje must decide on the motions filed by the Special Prosecution for the imprisonment of 18 officials, which include former Prime Minister and leader of VMRO-DPMNE, Nikola Gruevski, former head of Secret Services, Saso Mijalkov and former ministers of the previous government, mayors and other state officials.
Fomer Prime Minister Gruevski is accused of "misuse of public funds during the election campaign" and "threatening the right of vote".
Gruevski reacts
Leader of VMRO-DPMNNE, Nikola Gruevski has reacted against the motion to imprison him by saying that this is a mere political attack.
"If they think that VMRO-DPMNE will keep quiet, they're wrong. I'd like to make it clear that this puts an end to our constructiveness, which some have considered as a concession. Time has come for history to have its say and we only fear the trial of history", Gruevski said. According to the leader of VMRO-DPMNE, the Special Prosecution is at the service of the party in power, SDSM.
Protests in front of the court
Last night, hundreds of VMRO-DPMNE supporters have protested in front of the Criminal Court in Skopje, launching slogans against Special Prosecution. Protesters say that the court must not imprison Gruevski, as this prosecution is serving the purposes of SDSM.
Aqifi: Justice must be done
Professor of legal affairs, Berat Aqifi told IBNA that justice must be made and that nobody must be spared. "Justice must be brought back on track, otherwise, people will no longer have faith on the institutions of justice. Nobody must spared, even if it happens to be the leader of opposition, Gruevski", Aqifi said. According to him, if the leader of VMRO-DPMNE is found guilty, he may risk a sentence of up to 22 years in prison.
Meanwhile, the court is expected to decide in the next two days on the motions lodged by the prosecution. /balkaneu.com/