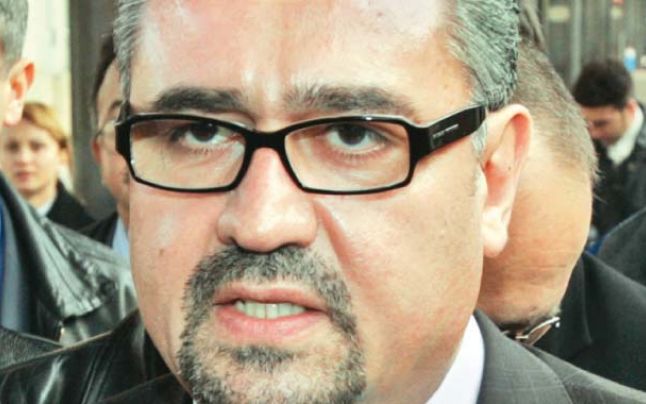 Bucharest, December 12, 2014/ Independent Balkan News Agency
By Daniel Stroe
Romania's High Court of Justice has today decided about 6.3 M lei (1.4 M Euros) which Alexandru Noaptes, former director of CFR Calatori, the passenger operator of the state owned railways company CFR, shall be confiscated after Noaptes couldn't justify the amount.
The decision is final and irrevocable and confirms a verdict passed by Bucharest Court of Appeal in May 2013. Two years before, in August 2011, the National Integrity Agency (ANI) asked the justice to confiscate 9.8 M lei (about 2.7 M Euros), which the independent body tasked with checking public officials' wealth says is the difference between Noaptes's effective income over 2005-2007 and the reported assets. State officials are compelled by the law to report their wealth.
According to ANI, Noaptes and his wife only made about 232,385 Euros over that period. The Noaptes own a total wealth of more than 10 M lei (more than 3 M Euros), according to court documents submitted by ANI. In August 2010, the National Anti-Corruption Department's prosecutors indicted Noaptes, along other two high ranking managers at CFR, for a 700,000 Euros fraud.
ANI was founded in 2007, when Romania joined the EU, following repeated recommendations from the European Commission. Since 2008, ANI has identified a total of 17.5 M Euros of wealth that state officials couldn't justify. The bulkiest share belongs to 12 heads of state companies who couldn't justify 4.5 M Euros, followed by 3 senators (3 M Euros) and 22 police and customs officers (2.2 M Euros). Excepting the decision today, only 1.1 M Euros have so far been confiscated.
ANI also says about 444 officials (39 lawmakers, 124 mayors and 74 county councilors) are either in conflicts of interests, incompatible of cannot justify their assets.
A few years ago, daily Adevarul disclosed that Alexandru Noaptes spent 40,000 USD over a period of just three days in New York. The newspaper also revealed the Noaptes used to spend hefty sums of money in trips to exclusive destinations such as Dubai, French Riviera, and bought considerable real estate, such as villas, plots of land and apartments in Bucharest. Noaptes has always maintained he had the money before he was appointed director of CFR Calatori.
The company registered losses of about 395 M lei (more than 88 M Euros) in 2013, down from a record 992 M lei (222 M Euros) in 2012. CFR Calatori said early this year it hoped to make a 70 M lei profit in 2014 (15.5 M Euros), but not updated figures have been released so far.