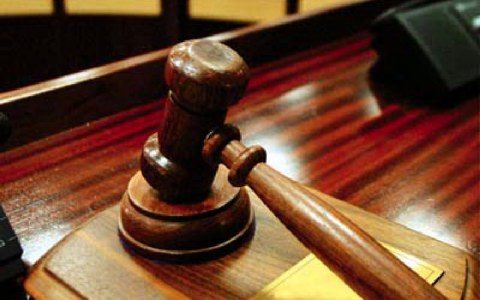 Athens, January 8, 2016/Independent Balkan News Agency
By Olga Mavrou
The Athens Court of Appeals rejected two extradition requests for two Greek demonstrators that Italian authorities accuse of "destruction and looting", during a rally in Milan, and for squatting a building, charges punishable in Italy by 8 to 15 years imprisonment. The demonstrators participated in a rally on the first of May of 2015, in Milan and were arrested one day later in a  an occupied building. There are another 3 extradition requests for the same incidents in Italy, concerning 3 Greek students and workers -another Appeal Court will decide separately on them today and on Monday.
The decision about the first two requests was announced today. In the 7 hour trial yesterday four Greek politicians testified on behalf of the defendants:  C Stathopoulos, mayor of Agia Paraskevi, the district where the young men live, the MP of the party LAE in the EU parliament, N. Chountis, the regional advisor Dimitra Koutsoumpa, Alecos Alavanos, former MP and others.
The public prosecutor said that he is surprised for the European arrest  warrants against the two men  since "usually the people that are requested are accused of serious offences like trafficking, smuggling, while in front of me today are two very young students with no criminal record who are accused of offenses where no human life was in danger".
The defense attorneys  emphasized that "the charges are based on a law of fascist inspiration about collective responsibility that was reactivated after the big demonstrations in Genova in 2001" and that the two students were arrested and charged in Italy one day after the demonstration, without any prove for their participation in violent actions during the rally in Milan. They also supported that the accusations are "vague and flimsy" and aim at the criminalization of the right to participate in a demonstration or just sleep in an occupied building.
They stressed that the extradition would be also unconstitutional, since the Greek constitution forbids the extradition of a foreigner who is prosecuted for his fight for freedom and accordingly Greece cannot extradite a Greek fighting for freedom in another country.
Also the attorneys said that there is no analogy in the sentences for the offences, since those actions are considered misdemeanors in Greece (disturbing the peace) and are charged by 2-5 years suspended imprisonment.  By contrast, in Italy the offenses described in the warrant as "destruction and looting" are punishable by 8 to 15 years imprisonment and there is no suspension.