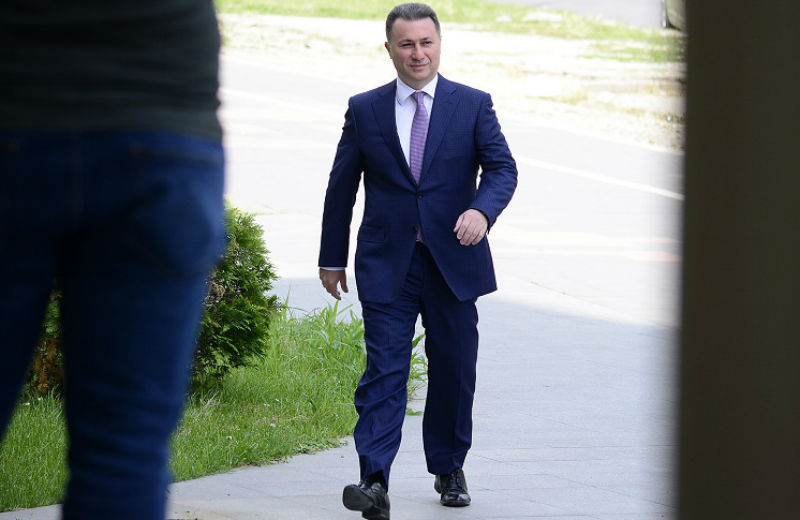 The Skopje based Criminal Court issued an order this afternoon to arrest former Prime Minister Nikola Gruevski, who did not hand himself over to the authorities on Friday for serving his two-year prison sentence in the Sutka penitentiary. The court also asked to issue an arrest warrant for Gruevski, and the Ministry of Interior, as it is stated, already acted upon the court order.
"We are informing you that the Basic Court Skopje 1 issued an arrest order and on 12.11.2018 at 16:30 it was submitted to the Ministry of Internal Affairs of Skopje and requested the issuance of an arrest warrant. The Ministry of Interior, immediately after being served, acted on the order," the court informed. The court said that the arrest warrant for Gruevski was not an international one.
The Ministry of Interior confirmed that they acted according to the court order.