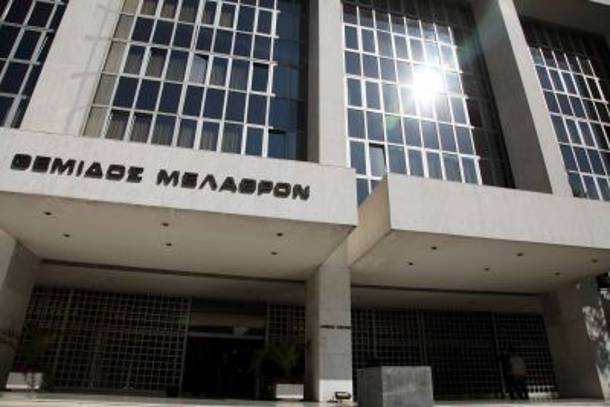 By Lefteris Yallouros – Athens
A supreme court decision ordering the restitution of judges' wages by the Greek government threatens to derail the state budget.
Parliament ratified an amendment for the restitution of judges' wages as well as another for the medicinal coverage of uninsured citizens by the state's health services organization on Thursday.
Alternate Finance Minister Christos Staikouras told parliament, that the government is also considering submitting an amendment for the back pay and wage increases to uniformed personnel (fire department, army and police officers included), so as to align with the top court's ruling, as was the case with the magistrates.
The rulings were issued in 2014 and the amounts needed have not been included in the state budget. Judiciary back pay, however, were included in the 2014 budget as the government complied with a relevant court ruling issued in 2013.
The issue is thorny as it makes the government look as if it is returning money to top tier civil servants such as judges while private sector employees that have suffered the most during the crisis in terms of layoffs and wage cuts remain vulnerable.
Furthermore, it gives opposition parties reason to protest even stronger against government policies on the grounds that troika-sponsored austerity measures are being picked apart by courts as unconstitutional and undemocratic.
There is also the very real threat of the state budget being thrown out of balance which will most certainly lead to requests for fresh austerity measures by troika inspectors due in Athens next month.
Prime minister Antonis Samaras insisted the country will not need another bailout from its European partners once the current rescue deals run out. Asked by the German business daily Handelsblatt whether Greece would require a third bailout program, he replied: "I don't see any such shortfall, because we've already covered most of that," Samaras said. "We've got lots of ideas how to cover the rest without having to take out new loans", he added.
"Greece must press ahead with its structural reforms, boost growth and implement our fiscal policy. And our creditors must also stand by what they've said — to talk about debt relief as soon as Greece has achieved a primary surplus," the PM also maintained.