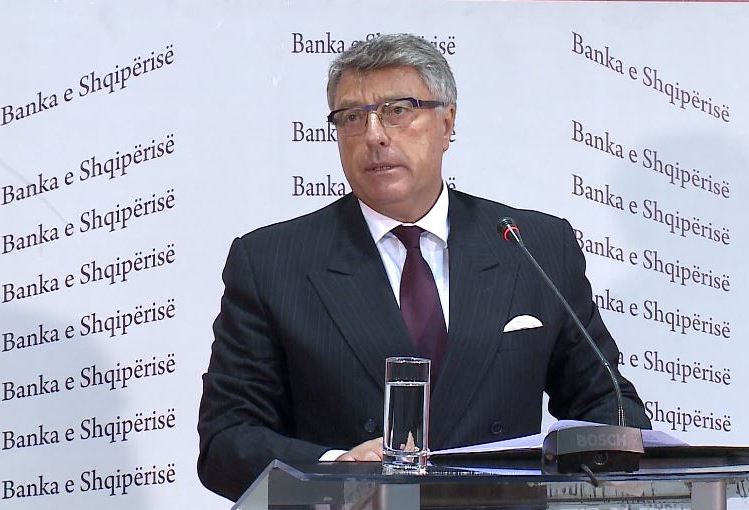 Prime Minister Sali Berisha reacts: This is a disgraceful political charade
Tirana, 12 October 2015/Independent Balkan News Agency
By Edison Kurani
Court of Tirana didn't waste any time today, but a few hours after the prosecution's request, it decided to issue a ruling on the former Governor of the Bank of Albania, Ardian Fullani.
While the prosecution of Tirana demanded Fullani's conviction with 5 years imprisonment, the court decided to acquit him relieving him from all charges and legal obligations of appearing before an officer during his trial.
According to the prosecution, Fullani was responsible for the theft of 7 million euros, known as the scandal of the theft of the Treasury and that he hadn't taken adequate measures to apply the decisions for the security standards, therefore it accused Fullani of abusing in the line of duty.
Fullani was also considered guilty by the prosecution for the suspected affair of Dajti hotel in Tirana
Berisha: This is a disgraceful political charade
Former Prime Minister Sali Berisha  issued a public statement by defending Fullani and by considering the process against him as "a disgraceful political, revengful and primitive charade by Edi Rama".
Berisha says that Fullani was arrested through a political order and through false accusations that could only be addressed in countries such as North Korea.
For the former PM and current opposition MP, an immoral campaign was carried out against Fullani.
"The arrest and the primitive campaign through a public Stalinist like stigmatization of Fullani and his family, are the true face of Edi Rama and his entourage, who have no laws or morals and who are ruining the economy and Albanian's finances on a daily basis".
According to Berisha, Fullani has the merit of offering a great contribution for the protection of the monetary stability and the banking system of Albania in the middle of the worst financial crisis for Europe and the world. /ibna/