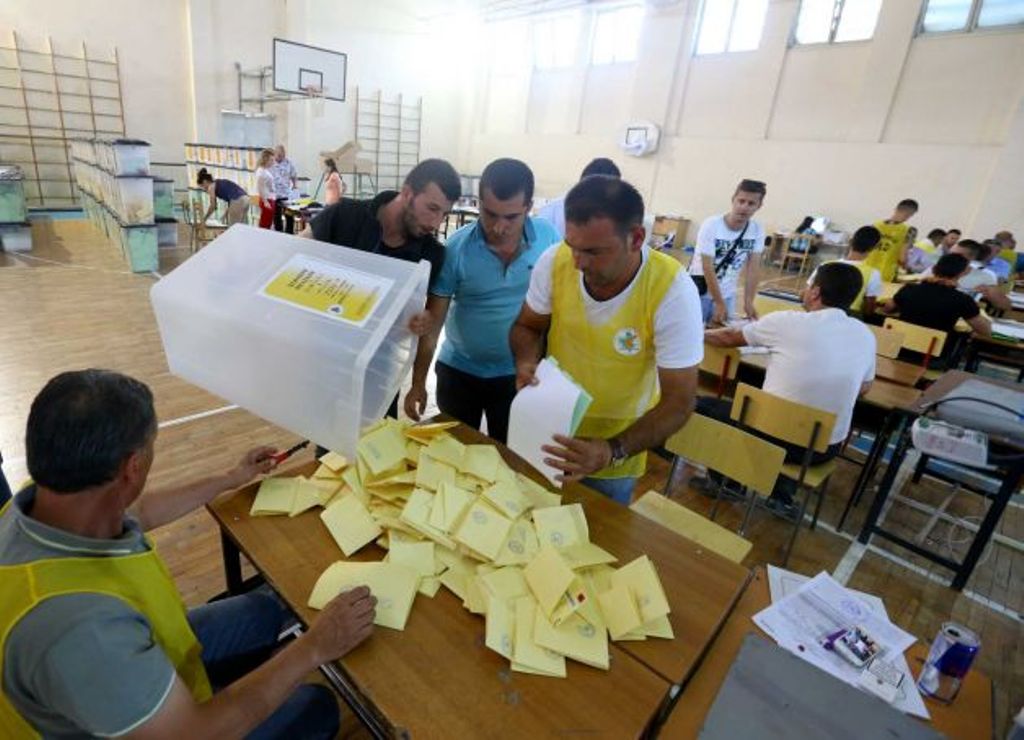 Tirana, 23 June 2015/Independent Balkan News Agency
Albania's governing left wing has prevailed in the 21 June local government elections "snatching" a victory in the majority of the towns of the country, including the largest ones.
Up until today (23.06), ballot counting has been completed for 54 out of 61 municipalities. Out of them, 40 have been won by the left wing, 13 by the opposition and one by the Greek minority party, MEGA.
The ballot counting process continues in another seven municipalities and socialists are likely to win most of them too.
95% of ballots counted, Erion Veliaj is the new mayor of Tirana
The ballot counting process in Tirana is coming to an end and it's now clear that the former minister of social affairs, Erion Veliaj is the new mayor of Tirana.
While there are only 5% of ballots still to count, the candidate of the Alliance for a European Albania has managed to win by a wide margin of over 41 thousand votes against the candidate of the Alliance for Work and Dignity, Halim Kosovo, which is now irreversible with the ballots remaining to be counted.
More than 15 thousand ballots have been cast for the former vice minister of Energy, Gjergj Bojaxhi, who was an independent candidate. In terms of percentage, Bojaxhi has secured so far the support of 5.36% of voters.
Official results issued by CEC show that the percentage of turnout in the elections varies from 47.6% to 48%.
The counting of votes for mayors is expected to end in the next 24 hours, while several days are needed to count the votes for municipality councilors. /ibna/