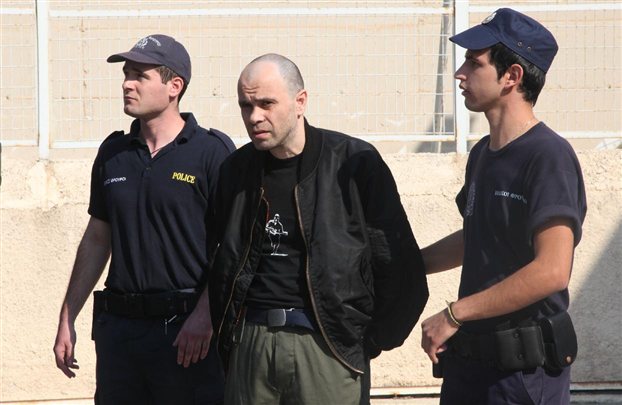 By Spiros Sideris – Athens
The investigations to identify the accomplices of Nikos Maziotis, especially his partner Pola Roupa, continue with the same intensity. The greek police has in its posetion a photography of the partner and accomplice of the accused terrorist, in which she is depicted blonde. The men of the Police "Comb" Attica, not only to locate the garage where they believe there are hidden weapons, but also for the hideout.
At the headquarters of the Greek Police there is effervescence, as the possibility of the wanted members of "Revolutionary Struggle" causing a direct-hit in response to the arrest of Nikos Maziotis is high.
In the General Police Directorate of Attica there is optimism as, according to information, the Counterterrorism analysts have now fully decoded the thinking of the 43 year old leader of the terrorist organization "Revolutionary Struggle". Besides, as they state, they have managed within just 3 weeks to "unlock" his movements.
According to the information, Paula Roupa has cut and dyed her hair blonde, she was using three to four different names, said she was a translator and avoided opening up to talk with their neighbours to the playground where she took her child.
Nikos Maziotis was transferred, after his hospitalization, in a specially designed "chamber – fort", in which they have installed bulletproof windows and surveillance cameras, along with numerous guards in the hospital of "Korydallos" prison.
Maziotis had been released due to the passage of his 18-month detention and breached his bail terms in the midst of his trial and as a result, he was sentenced in his absence to 25 years in jail for his action in the terrorist organization "Revolutionary Struggle".