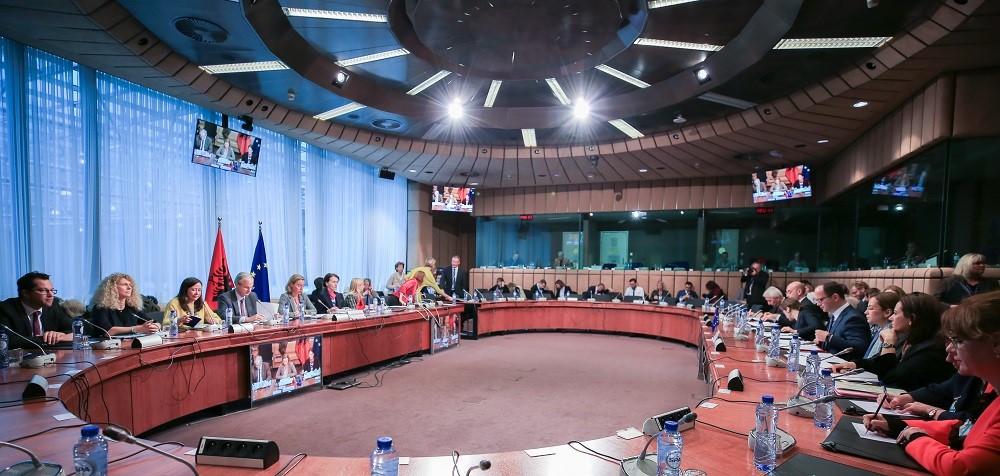 Albania has registered progress in delivering the political criteria for accession and has made sustainable progress in delivering the five key priorities for the launch of EU accession talks.
This was confirmed by the joint press release issued after the 9th meeting of the Council for Association and Stabilization between Albania and the European Union which was held in Brussels.
According to this statement, based on the progress made in the delivery of key priorities and based on the implementation of the judicial reform and the vetting process of judges and prosecutors, the Council has recommended that accession talks between Albania and the EU should be launched.
Furthermore, senior European representatives have praised the creation of the institutions responsible for the vetting process, stressing that this important success consists of an important step forward in implementing the judicial reform.
"The EU welcomed the steps taken in the fight against corruption and organized crime, especially the results achieved in the cultivation against cannabis. The Council also praised the steps taken in regards to human rights, including the voting of the Law on the Protection of National Minorities", the statement says.
"The Council also confirmed that Albania has preserved a steady pace in implementing the reform in public administration and it acknowledged Albania's role in the region as a pro-active and constructive player", the statement concludes.