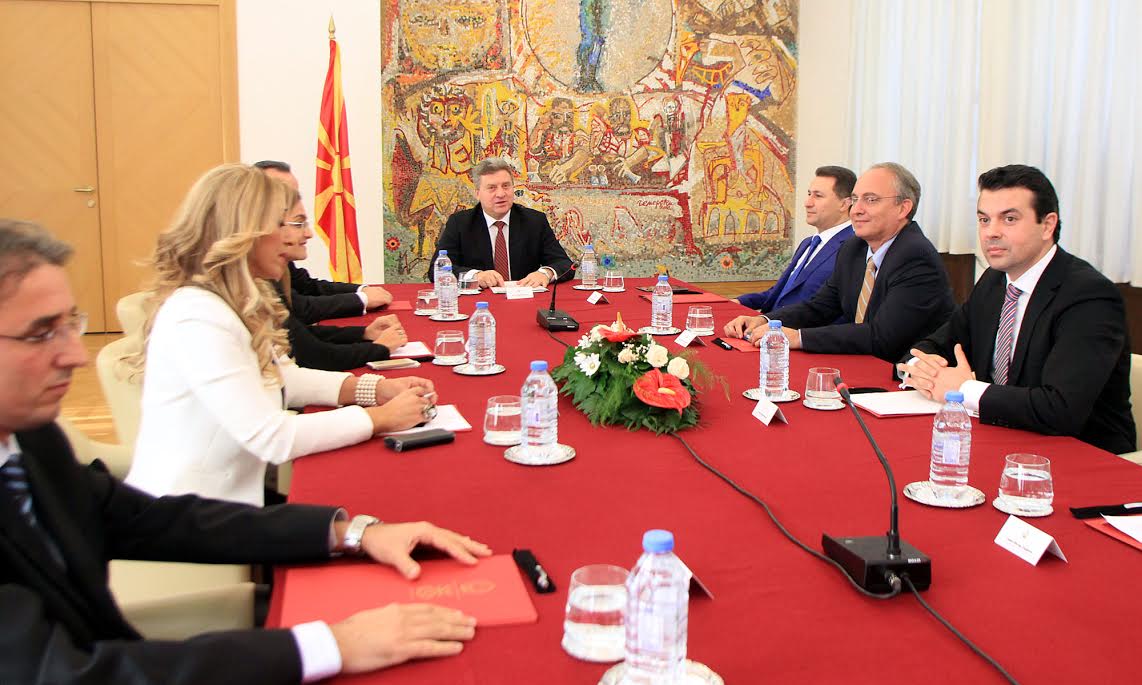 Skopje, September 30, 2014/Independent Balkan News Agency
By Naser Pajaziti
President of FYR Macedonia, George Ivanov has chaired today the meeting of the National Security Council. Terrorism and Islamic extremism and their reflection in FYROM have been the topics discussed in today's meeting of the council, which saw the participation of the highest state security instances, such as the prime minister, ministry of Interior, ministry of Foreign Affairs and other representatives.
After this meeting, president Ivanov said that the main topic of discussions related to current developments in Syria and Iraq and how these developments are being reflected in FYROM and the region. "We focused on the developments in our country in the aspect of security and challenges that our country faces. We have talked about the measures that have been taken and which will be taken for the prevention of recruitment of our citizens to go and fight in Syria and Iraq alongside terrorist groups", said president Ivanov.
The Security Council has decided for the security agencies of the country to intensify their activities with the aim of increasing security and defence capacity in front of possible security threats.
The appointment of three new Albanian members in the council has sparked the reaction of the largest Albanian party, BDI (Democratic Union for Integration), which doesn't recognize the legitimacy of the president of the country. President Ivanov appointed the following Albanian members: former MP Flora Kadriu, Naser Sejdini-former chief of the general Army staff and university professor, Veli Kreci. Ivanov made these appointments without consulting with BDI, which up until now, has delegated its representatives, namely ministers or other government officials, but due to the fact that BDI has not recognized Ivanov as a president, the latter has not consulted on this issue.
BDI considered the appointment of the members of the Security Council as a scenario prepared by president Ivanov, his party VMRO-DPMNE and Albanian opposition party, PDSH (Albanian Democratic Party) of Menduh Thaci.
"This decision brought to the surface the coalition agreement between VMRO-DPMNE and PDSH and the support for a non consensual candidate such as Ivanov. This agreement was made late, therefore, the recent actions of the Albanian opposition party, PDSH are well studied actions. We also remind George Ivanov that the security situation is not a soap opera where he can appoint people without legitimacy and competence", said the general secretary of BDI, Abdilakim Ademi. /ibna/