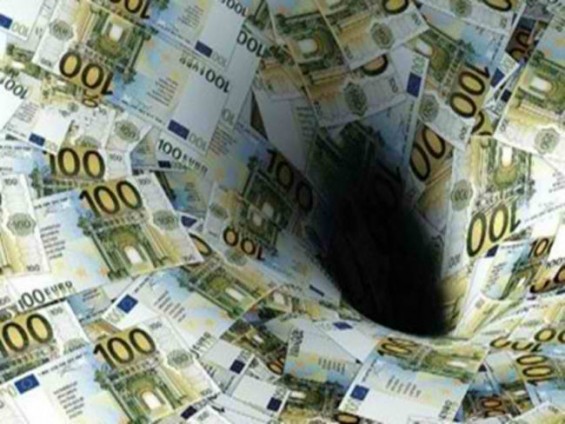 By Daniel Stroe – Bucharest
Romania's shadow economy represented about 28.4 % of the country's GDP in 2013, a little lower than the level reached in 2012 when it came to 30 per cent of the gross domestic product, reads a report of the Council of Europe released yesterday.
But the proportion of shadow economy in 2013 is basically the same as in 2011, estimated at the same 40 billion Euros, the documents shows. "According to estimates of the European Commission, the proportion of the underground economy in Romania represented 30 % of the GDP in 2011 (going down to 28.4 % in 2013) which corresponded to losses of 40 billion Euros generated by economic frauds and fiscal evasion" notes the report drawn up by MONEYVAL, the Council of Europe's experts committee for evaluating measures to fight money laundry and terrorism financing.
The document also highlights an increasing number of economic frauds, with more than 41,800 registered in 2012, up from 39,124 in 2011 and 34,730 in 2008.
As concerns the number of fiscal evasion cases, it has doubled over the period 2008-2012, from 12,579 cases to 25,586 two years ago. But 2012 also marked a slow decrease in this number compared to 2011, when 29,077 cases were registered.
The experts committee also points out, speaking of smuggling, that the "threat is aggravated by the fact that Romania is placed at the eastern border of EU and has a long terrestrial, fluvial and maritime border with 3 non EU countries, as well as one of the largest European ports". The large difference in prices between EU and non EU countries for excised products makes it very profitable to smuggle such goods and represents a significant incentive for criminals, it also notes.
The estimated damage produced each year by the smuggling of cigarettes alone is estimated at approximately 400 million euro, the report further reads. The number of indicted persons in 2012 for smuggling crimes has increased by 184% since 2007, to 879. Some of the trend is also explained by an increase in the detection rate. The judicial statistical indicators also show significant criminal activity in other areas generating high volumes of proceeds. The number of persons indicted for corruption crimes in 2012 was 926, while the number of persons indicted for organized criminal activity was 3,906, it added.
The experts recommend the Romanian authorities to also deploy financial investigations along the other inquires into crimes that generate illegal income. MONEYVAL assesses that in about 80 per cent of the cases concerning illegal assets are involved organized crime groups which increases the risk money laundry becomes a systematic illegal activity. While admitting Romania has stepped up efforts to fight money laundry, supplementary measure are required, the committee also says.