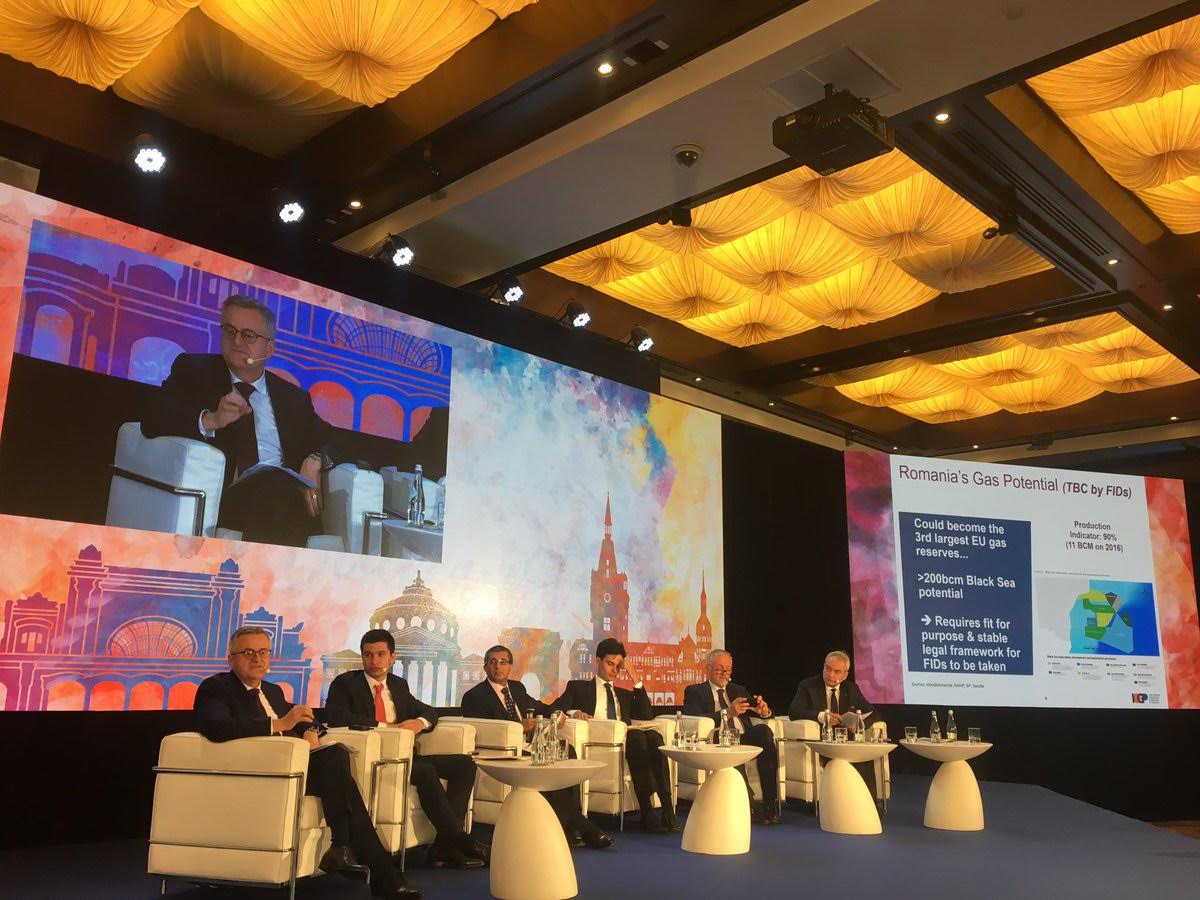 The benefits from exploiting the oil and gas fields that have been identified in the Black Sea within the Romanian Exclusive Economic Zone can be very important.
Revenues and funds resulting from the exploitation of these sources will contribute to the state budget, with an estimated 30,000 jobs being created.
These conclusions were reached by the participants in the workshop organised by the Gas Infrastructure Europe (GIE) in Bucharest, "selling" the slogan that Romania can leave coal behind it and turn to gas.
And, apparently, not that only…
Romania, as argued, can become the third largest producer of natural gas in Europe thanks to the hydrocarbon reserves discovered in the Black Sea subsoil.
In fact, according to Francois-Regis Mouton, Head of EU affairs at the International Association of Oil and Gas Producers (IOGP), Romania has a potential of 200 billion cubic metres of natural gas.
In the meantime, these estimates are expected to radically change the balance in the Southeast European region, but in order for this to happen, it is necessary to prepare appropriately…
"We need – as noted – cross-border interconnections, the liberalisation of the energy market and a stable legal status."
In this context, we are going back to the importance of having the construction of the Bulgaria-Romania-Hungary-Austria-BRUA pipeline completed by Tansgaz, which will contribute to the increase in the transfer of 4.4 billion cubic metres gas quantities between Romania and Hungary.
According to a report by Deloitte, investments in the Black Sea in the gas sector will generate revenues of 26 billion dollars, while boosting Romania's GDP by 40 billion dollars by 2040.
Bucharest seems to have secured the first gas exports, as Hungary which has even signed an agreement with American ExxonMobil, has already shown (tangible) interest; ExxonMobil is working in co-operation with Romanian OMV Petrom on the deposits in Romania for receiving gas quantities from 2022…. / IBNA