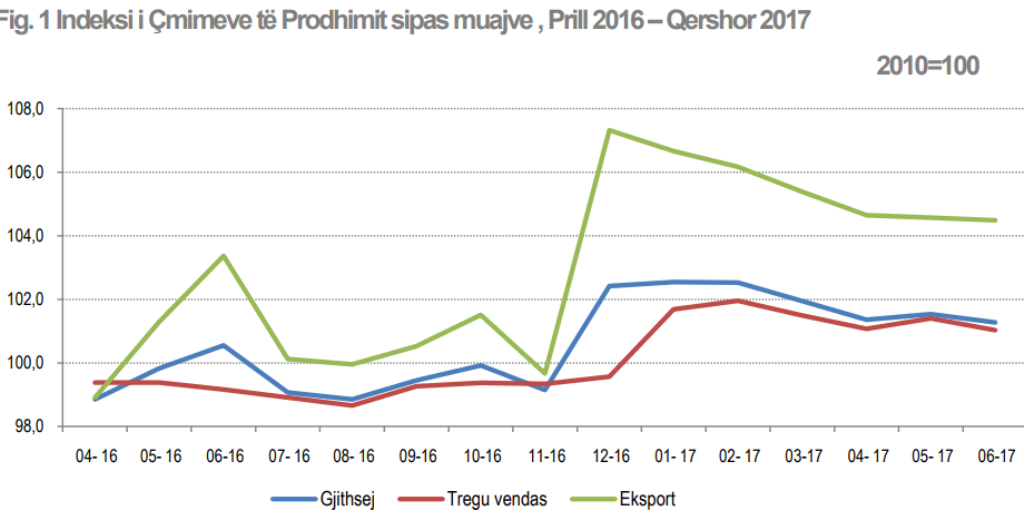 Made in Albania goods are becoming more and more expensive because their costs are risking. Such fact is confirmed by experts in a recent report, according to which, goods manufactured in the country require more money to reach their final phase, before coming out on the market.
According to them, the index of the price of production went up by 1,6% compared to the second quarter of 2016.
The biggest increase was registered by the extraction industry with 8,2%.
"Costs for the manufacture of export products have registered an increase of 3,3% compared to the same period a year ago", experts add. /balkaneu.com/