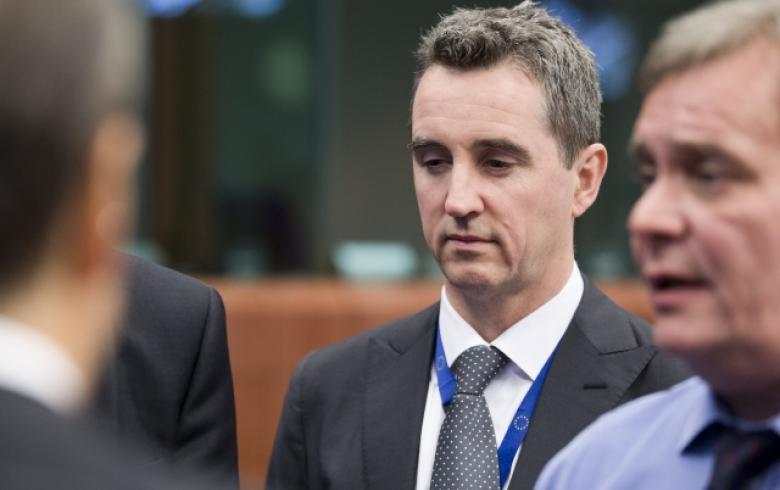 Athens, March 31, 2016/Independent Balkan News Agency
By Spiros Sideris
MEPs of the Commission's Working Group on Economic and Monetary Affairs (ECON) of the European Parliament located in Athens informed about the progress of the Greek program the European Commission's representative in the Quartet Declan Costello.
Costello came to Greece for this reason and the return of the rest will take place on Saturday April 2.
EU sources said that the message conveyed by Costello to the MEPs was that there is "strong evidence that everything can be wrapped up before the Eurogroup of 22/4 and then the reprofiling of the debt will start, so that the economy will recover".
The same sources said that the meeting took place at "a very positive atmosphere and there was a cautious optimism that the evaluation" can be concluded.
Declan Costello also informed the EU Ambassadors and departed in order to return to Athens on Saturday for the start of the negotiation.
Costello's position that completion of the evaluation by the end of April is entirely feasible conveyed SYRIZA MEP D. Papadimoulis in the joint meeting of the Committees on European Affairs and Economic Affairs of the House.
"We met the representative of the European Commission, who after he presented to us for two hours in detail the ongoing discussions with the Greek government, he gave us an optimistic message, an optimistic estimate, that in his opinion, based on the figures, it is quite possible that the evaluation will have been completed by the end of the month. That the remaining differences between the three European institutions and the Greek government is absolutely linkable", Papadimoulis stressed.
He also added that "the IMF also wants an agreement and has stopped asking things beyond the summer Agreement".
"I think that is very important to for the evaluation to be complete, timely and successfully, because it will contribute to the earliest possible recovery of the Greek economy to growth. Mr. Costello told us that in 2017 and 2018, the European Commission foresees strong growth. And that from the summer so far, in fiscal terms and in terms of the course of the real economy, Greece's performance was better than expected".