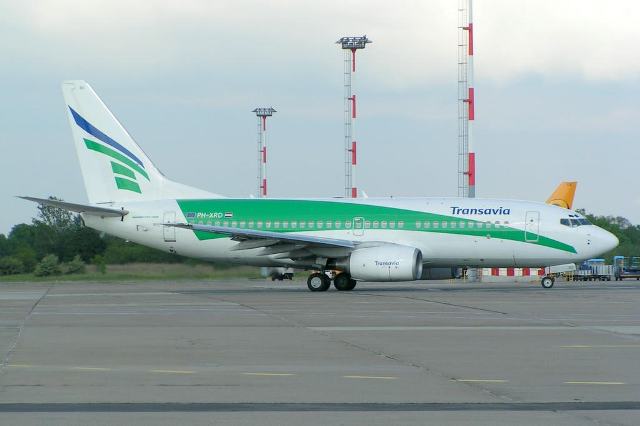 Transavia starts new route from Tirana to Paris. The airline connects Albania to France three times a week. Fares from 52 euros one way
Tirana, 2 July 2015/Independent Balkan News Agency
Transavia Airlines (the low cost airline of the AIR FRANCE KLM Group) now offers direct flights from Tirana to Paris and does so 3 times a week.
At the request of many within the travel industry, Transavia decided to add Tirana to its network of scheduled flights. The first flight (TO3790) will land today at Tirana International Airport.
Hervé Kozar, Chief Commercial Officer at Transavia declares: "We are very glad to offer scheduled services 3 days a week between Tirana and Paris (Orly airport). It is a pleasure to welcome Albanian people on board and offer passengers an attractive price. We believe very strongly in this route which we want to retain and grow further in the future."
Tickets from Tirana to Paris (Orly) are offered at €52 one-way, including booking & payment fees.
This is the lowest price for flights to Paris. However, the cheapest return flight, according to the official page of the company is two times more expensive.
Up until a few weeks ago, there have never been any direct flights to Paris. It was Adria Airways that started to fly from Tirana to Paris and vice versa in the month of April. Prices vary from 250-300 euros return.
Transavia, a member of Air France KLM Group, is the third low cost company that arrives to Albania after Blue Panorama, flying to Italy and Pegasus, part of Turkish Airlines that flies to Turkey.
Transavia  operates scheduled and charter flights to more than 110 destinations, primarily in Europe and Northern Africa. This airline has nearly 50 years of experience and is the most affordable and accessible low-cost airline in Europe. Transavia carries 10 million passengers a year.
Paris is one of the best tourist attractions for Albanians, therefore tour operators often offer holiday packages there for several days. But the high cost of transport used to make this tour very expensive. Many people are hoping that with these new flights, if prices are really low cost, there can be up to 50% of reduction on the price of these tours that cost around 600 euros for three nights. /ibna/