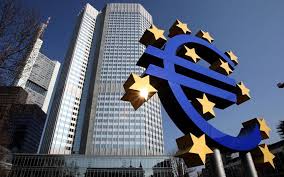 By Spiros Sideris – Rhodes
The borrowing costs of Greece has increased significantly during the current week, due to the return of political uncertainty and fears that the draft budget for next year will not be approved by the international lenders of Greece. This is reported by CNBC in an extensive article entitled "Political fears ruin Greece's market honeymoon".
While far from the dizzying highs that forced Greece to seek a bailout in 2010, yields on 10-year government bonds on Wednesday touched 6.284% – the highest level since August 13. Yields remained high on Thursday as well, at 6123%. According to the Bank of America Merrill Lynch, the Greek bonds have been strengthened by about 44% in the last year, which brings their performance in the first place among all classes of shares and bonds.
In addition, the spreads of Greek 5-year CDS (risk premium against default), continues to expand, suggesting, reports CNBC, a deterioration in the perception of the creditworthiness of the country. On Wednesday, the "gap" opened by 15 basis points, or 3.2%, putting the greek CDS among government securities with the weakest performance, according to data from Markit invoking CNBC.
According to the same publication, investors are worried that politicians will fail to agree on the person who will replace the President of the Republic, Karolos Papoulias, in March. Such a possibility could trigger early elections, something that happens regularly in Greece, notes CNBC – and cause the collapse of the current government coalition.
"There is the ubiquitous threat of early elections, with the belief that SYRIZA, the extreme left party, is likely to be elected", Marc Ostwald, strategist at ADM Investor Services, says to the American television news network.
"SYRIZA is known for its basic position that says, we do not believe in austerity, we do not believe in any of the measures imposed on us by the troika, and certainly do not believe in any reform measure imposed".
Investors' fears have also intensified by reports according to which Greece has 'clipped' its forecasts for the budget surplus at a level lower than the one that had been agreed with the troika.