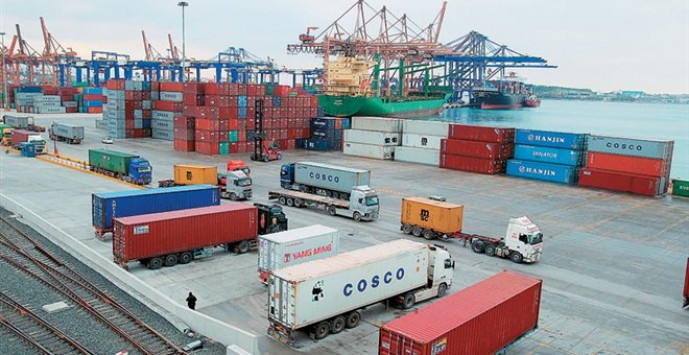 Athens, June 30, 2016/ Independent Balkan News Agency
By Zacharias Petrou
Chinese shipping giant COSCO says the Greek Shipping Ministry has altered the agreement the company signed with the country's privatization fund (HRADF) for the sale of the Piraeus Port Authority (OLP) before tabling it in parliament for approval.
Cosco was the winner in a recent international tender to assume the port of Piraeus, the biggest and busiest in Greece.
Cosco addressed a letter of complaint to the parliamentary committee for trade which reads: "With the submission of the draft bill ratifying the new concession agreement between the Greek government and OLP, we were confronted with a very unpleasant surprise, as the content of the specific bill constitutes a complete reversal of what our company COSCO HK agreed with HRADF, as part of the acquisition of a majority stake in OLP."
The General Manager of COSCO Hellas, Angelos Karakostas, who signs the letter addressed to HRADF and the parliamentary committee also asserts that the content of the draft law is a "completely different text" than the ratifying bill signed with HRADF, which is an "integral part" of the deal with the agency.
Karakostas requested that the Ministry restores the original text in a way that "fully and completely" reflects what was agreed.
Greek Shipping Minister Thodoris Dritsas said in response that changes to the draft bill could be made.
Dritsas, who responded to questions in parliament from opposition MPs, added that "the government will […] examine the objections […] and we will see how to resolve the issue".
The Greek government tabled draft legislation on Wednesday to ratify a contract awarding a majority stake in the Piraeus Port Authority (OLP), and its management, to Cosco via a fast-track procedure.
The draft bill was given an "emergency" status by the government in order for the deal to be ratified ahead of Greek Prime Minister Alexis Tsipras's visit in a few days to Beijing.