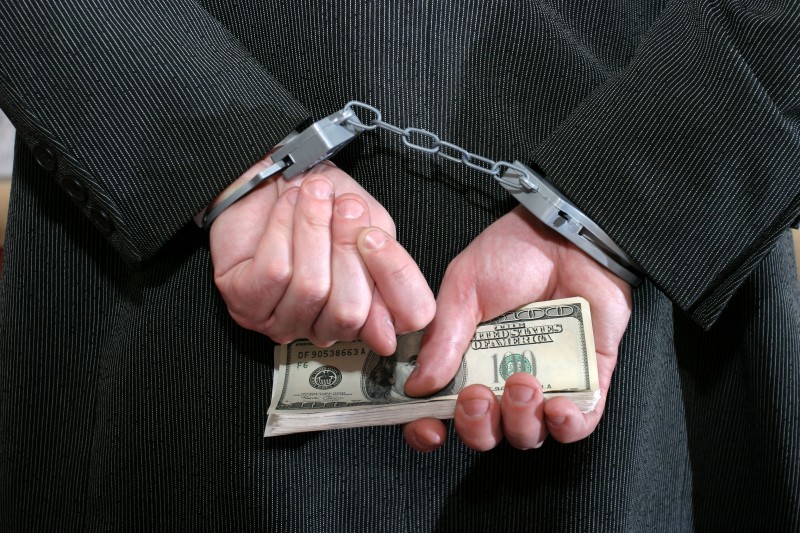 Skopje December 9, 2013 / Balkan Independent News Agency
By Naser Pajaziti
In the Former Yugoslav Republic of Macedonia, corruption continues to be a worrying phenomenon. Authorities say that they are tackling this phenomenon, but citizens continue to complain.
This Monday, in the framework of International Day against Corruption, a number of conferences and debates have taken place in Skopje.
Transparency International, an international organization which measures the level of corruption in the world says that FYR Macedonia is on the 67th position of the world ranking. This, due to the 2013 index of perception of corruption, which shows an improvement by 2 places in comparison to last year.
But in the July report, this organization said that corruption in FYR Macedonia continues to be at a high level and showing growing tendencies.
The research carried out this year has shown that political parties, judicial system, public administration and police are the most corrupted institutions.
According to the research, 17% of respondents have declared that they have offered bribes in most cases for police, but also to obtain services in the judicial system and health system.
Citizens in FYR Macedonia believe that corruption is also present in the communes of the country.
According to a survey carried out last month by opinion research agency "Rating", over 45,1% of citizens believe that corruption in the local government is higher in the process of recruitments.
The chairwoman of Transparency International in FYR Macedonia, Sllagjana Taseva says that corruption remains a worrying phenomenon in this country and that corrupt people are untouchable.
"Unfortunately, we cannot say that there have been improvements or that the state is proving to be successful in the fight against corruption. It's clear that corruption continues to be a serious problem in all reports of the European Commission and other international reports", declared Taseva.
According to her, FYR Macedonia is in the first position as far as judicial system and political arena is concerned.
OSCE ambassador in Skopje, Ralph Bret says that corruption is not only a moral problem, but it's also an obstacle for efficient governance.
"We will have good governance if the right people are in the right place, if legal procedures are strictly followed and financial means are spent carefully", said OSCE ambassador.
The mayor of the commune of Çair in Shkopje, Izet Mexhiti has come out with a declaration on the occasion of December 9-Day against Corruption. He said that this phenomenon in the commune of Çair is being fought intensively, without taking into consideration as to how much has corruption penetrated.
"Commune of Çair has offered several protecting mechanisms against corruption", says Mr. Mexhiti. He also issues a public appeal. "As mayor, I invite you in a joint noble engagement to build a contemporary society, without vices and where accountability is the responsibility of everyone, starting from me and you", said Mr. Mexhiti. /ibna/