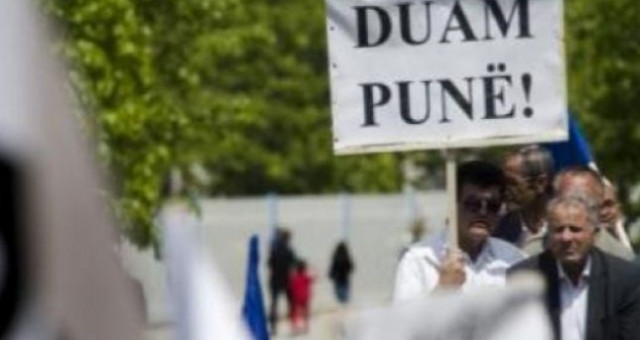 IBNA Special Report
Pristina, June 26, 2014/Independent Balkan News Agency
By Elton Tota
United Nations Development Mission in Kosovo has published the main data of the Public Sensitivity Survey, which shows the level of satisfaction and faith of the citizens of Kosovo about given topics, such as political, economic, social and other developments.
The data of this report indicate that corruption, unemployment and lack of the necessary orientation of economic development, are the main concerns of the respondents. Around 60% of the Kosovar citizens consider unemployment as one of the main problems that the country is facing.
Besides this, respondents do not believe that employment in the public sector is based on merit.
Nearly 40% of respondents believe that family relations are the main important factor for employment in this sector, while 18% believe that the bribes are the most important factor.
12% of respondents believe that the adherence in different political parties is the best way to get a job.
The head of the Public Sensitivity project at UNDP, Adhe Hetemi explained:
"Employment along with corruption and high prices remain some of the top problems that Kosovar citizens face or at least claim to face. When the citizens are asked if they're happy with the economic orientation of the country, the data are worrying, because around 62% of them are unhappy or very unhappy with the current economic orientation of Kosovo", said Hetemi.
Based on the results, 56% of Kosovars believe that issues that relate to economic development must be urgently addressed, followed by those in the health service and so on.
As far as the political orientation is concerned, UNDP's report published on Wednesday says that only 21% of Kosovars seem to be happy or very happy with the current political orientation of Kosovo, while almost half of them seem to be unhappy or very unhappy with the political situation.
UNDP's study also offers data about the opinion of the citizens in relation to the level of corruption in different institutions. Kosovo Agency of Privatization, courts and Kosovo Power Corporation are considered to be the institutions with the highest level of corruption.
Public Sensitivity is based on interviews with 1306 citizens from categorized regions and ethnic groups.
This study has used surveys carried out in the month of April and May 2014. /ibna/