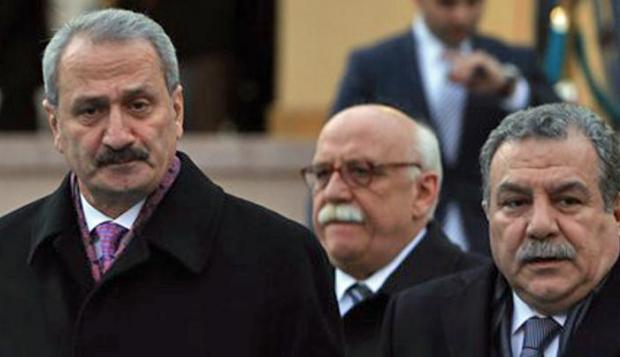 By Manolis Kostidis –Ankara
After the revelations of corruption and bribery of their sons, two ministers of the Erdogan government, resigned.
Finance Minister Zafer Çağlayan and Interior Minister Muammer Güler resigned a week after the start of revelations
"On December 17, I asked the prime minister to release me from my duties, today I submitted in writing my decision," said in a written statement Muammer Guler.
Finance Minister Zafer Çağlayan in his notice of resignation says « I leave the post of Minister of Finance to be able to drop lots of light and defeat this obnoxious conspiracy that has affected my child and my close colleagues, among other ", said in his brief statement. «It's obvious that the operation held on 17 December is a dirty plot against the party and our government," he added.
The statement, however, avoids referring to the issue of corruption, just talking about international conspiracy.
The sons of ministers Çağlayan and Güler arrested along with 22 others on 17 December. Against them are charges for money laundering and in custody. Among them is the commander of the public bank Halkbank Süleyman Aslan.
However, the Minister of Environment Erdogan Bairaktar and the Minister for the EU Egemen Bagis remain, so far, in their seats although their names are involved in the scandal.
After the resignations that there are strong indications that they may increase in the coming hours it is expected by Erdogan to make sweeping changes in the structure of the Cabinet.