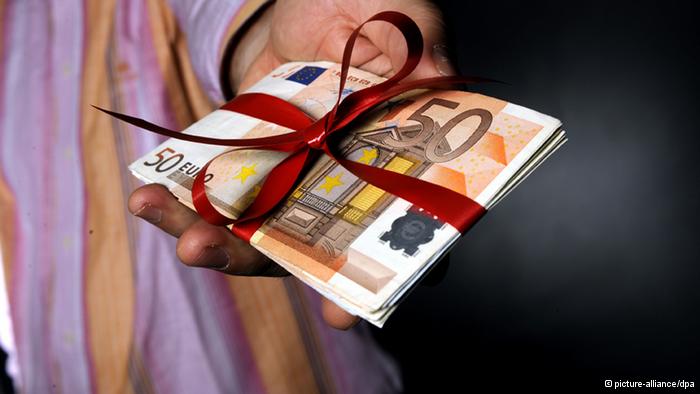 Pristina, March 5, 2014/Independent Balkan News Agency
By Elton Tota
Corruption continues to be present in all state institutions of the Republic of Kosovo. Transparency International which measures the index of the perception of corruption in 177 states, has ranked Kosovo 111th in its latest report on the level of corruption.
Experts of political developments in Kosovo and non government organizations appeal for state institutions to come up with the necessary mechanisms to prevent unlawful enrichment of senior state officials.
Professor of constitutional law, Fatos Rushiti says for IBNA that Kosovo lacks a political will from the government which is the main responsible body for the prevention and fight against corruption.
"Kosovo lacks mechanisms for the fight against corruption. Although we have an anti-corruption legislation and commission, in practice it has not been supported by the government. Recently, the President has also founded the National Committee for the Fight Against Corruption, but so far, no results have been produced in this aspect", says Rushiti.
According to him, Public Prosecution must insist on making indictments for cases where there are adequate arguments.
According to non government organizations which are involved in fighting corruption, the source of this phenomenon consists on tenders, construction permits and political parties. Although there are a lot of talks, justice is not having its say against those who abuse with public funds.
According to "Fol" organization, procurement officials are under investigation by the Prosecution, while they still continue to manage budget money.
The director of this organization, Ramadan Iliazi mentions several main sources of corruption in Kosovo.
"The main sources consist on tenders or procurements, construction contracts and the process of privatization in Kosovo. Another source also consists on political parties funds, which in a way are the godfathers of corruption, because every corruptive affair is filtered through parties' channels", says Iliazi.
The annual report of the Agency Against Corruption, which is soon expected to be published is expected to state once again that almost all institutions, on a central and local level, are involved in cases of corruption.
The executive director of the Agency, Hasan Preteni says that the annual report which is published every year in the month of March contains data that indicate that no major investigations for corruption are taking place.
"There's no action by prosecution or courts in relation to this. Meanwhile, as far as prevention is concerned, there has been progress. But, as far as denouncements made by the agency to the prosecution are concerned, the number is much higher than last year".
"Figures will be made public and they will show that fight against corruption is lacking figures. There's a lot of talk, but there are very few indictments", says Preteni.
He explains that the report will also show that there are only a few institutions in Kosovo which have not been affected by corruption.
On the other hand, Merita Mustafa, manager of Transparency and Anti-Corruption program at the Democratic Institute in Kosovo, says that expectations from the report of the Agency Against Corruption are known, as many institutions are affected by corruption.
"Institutions which must fight corruption have not yet been able to produce results and for this reason, corruption lies in every sector", says Mustafa.
Mustafa says that the evidence, facts, different local and international reports, which talk about corruption in Kosovo, are not being taken into account by any institution responsible for the fight against corruption. /ibna/