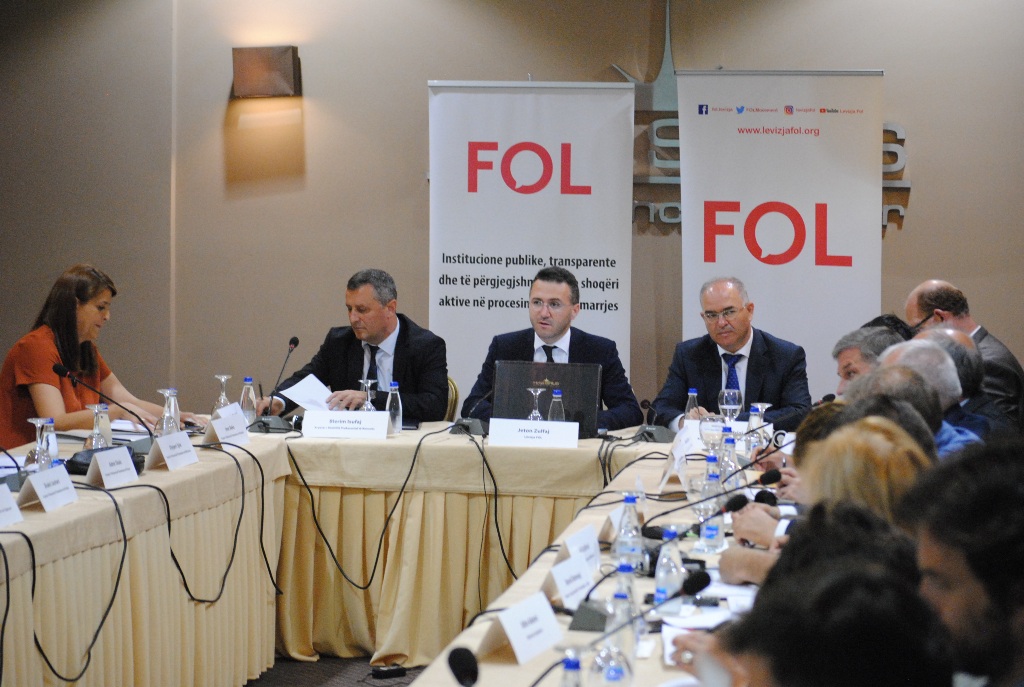 Fight against corruption continues to remain a challenge for institutions in Kosovo.
These are the conclusions of the last report issued by "Speak" movement dubbed "Beyond the numbers", which analyzes the results of the cases handled by the prosecution and the courts in the fight against corruption during 2017.
The report says that corruption figures in the country remain high. Over 90% of the people accused of corruption are public officials. According to this movement, this figure indicates the real nature of corruption in the country and the fact that Kosovo has a corrupted state administration.
Jeton Zulfaj of "Speak" movement, says that during 2017, district attorney's offices all over the country have faced a significant number of cases, while the number of corruption cases still waiting to be handled is still high. According to him, prosecution needs an average of 400 days to process a case. Mr. Sulfaj also says that courts in Kosovo have made a serious effort to examine corruption cases that have been carried forward throughout the years.
The report also suggests that the number of new corruption cases remains high and along with the number of cases accumulated throughout the years, thee have an impact on the quality and the length of the investigations.
The head of the Board of Prosecutors, Blerim Isufaj says that the number of prosecutors who handle corruption cases has increased. He also said that efforts are being made to prevent external interferences.
The head of the Board of Judges, Nehat Idrizi said that there needs to be an institutional and social coordination to fight corruption. /ibna/