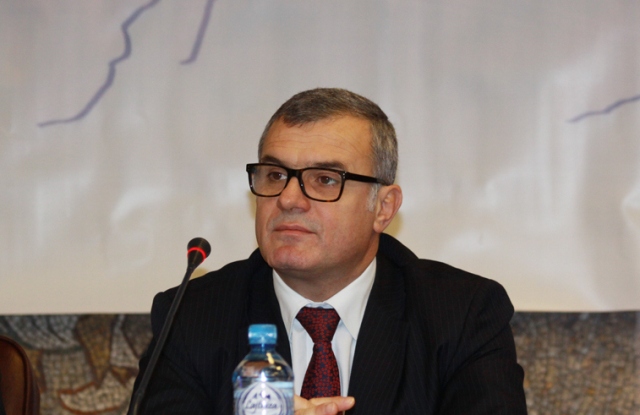 Tirana, 20 June 2016/Independent Balkan News Agency
In Albania, the Supreme State Audit says that corruption has become a real concern, therefore, the head of this instituition, Bujar Leksaj suggests that measures should be taken in order to tackle it.
"We have demanded for debt risk to be tackled and for corruption to be fought. Another problem relates to the risk of exploiting state assets and the lack of an efficient management for them", Mr. Leskaj says.
"The highest risk is the one established in the state administration, the risk of exploiting natural resources without any criteria, the mismanagement of concessionary agreements, especially hydrocarbon agreements, the mismanagement of the partnership between the public and private sector with high costs for the state budget, etc", Mr. leskaj says.
The head of SSA also ranks other problems that endangers the Albanian economy. Among them, he mentions the drop in purchasing power and increase of unemployment.
Leskaj also refers to a report of the World Bank which suggests a 10% drop of Albanian exports this year.
Mr. Leskaj suggests that this factor has an impact in the economy of the country.
"The risk from poverty demands sincere policies and clear social interventions and no media shows", Mr. Leskaj suggests. /balkaneu.com/