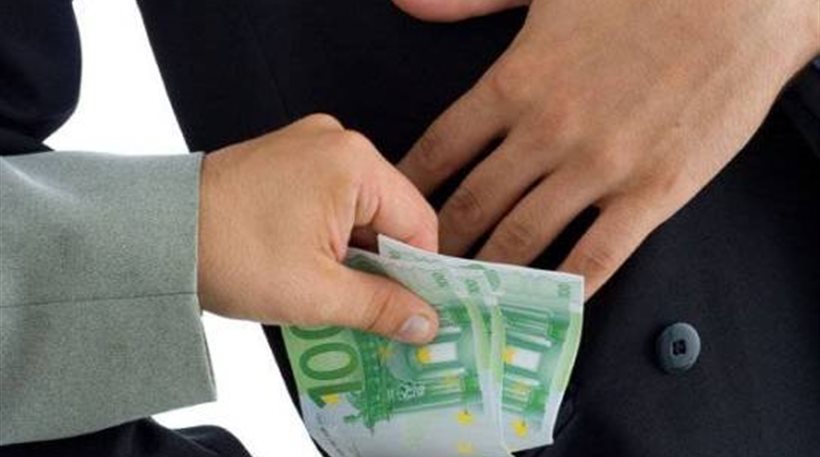 Review by Christos T. Panagopoulos –
The United Nations Office on Drugs and Crime (UNODC) presented in Sarajevo today the Report on results of its survey on business, corruption and crime in Bosnia and Herzegovina. The Presentation was hosted by the Delegation of the European Union to Bosnia and Herzegovina with support of the Agency for Prevention of Corruption and Coordination of the Fight against Corruption of Bosnia and Herzegovina.
The Report was funded by the European Union as part of a regional project on assessing corruption in the Western Balkans. The survey of private enterprise follows UNODC's 2011 report on bribery and other forms of corruption as experienced by private households in Bosnia and Herzegovina.
Dr. Renzo Daviddi, Deputy Head of the EU Delegation to BiH, opened the event and said in his remarks: "The EU recognises corruption to be a serious challenge and an obstacle to democratic and economic development of a country. We think it is high time that BiH equally recognises the extent to which corruption harms the functioning of institutions and economy and makes the fight against corruption one of its utmost priorities at all levels of government."
In its research on corruption, UNODC adopts an evidence-based approach to quantify the extent and describe the patterns of corruption at country level. Information on experience of corruption is gathered through sample surveys on different targets – general population, business sector and civil servants – following strict methodological standards.
Rather than focusing only on perceptions of corruption, this survey measures the actual experience of corruption and crime through a representative survey of businesses across Bosnia and Herzegovina. Based on interviews with 2,000 companies, the survey shows that corruption plays a significant role in the daily business of many companies. On average, one in ten businesses that had contact with public officials paid bribes over a 12-month period.
"The survey clearly shows that corruption is a great obstacle for businesses and has a negative effect on private enterprise. Corruption and crime have a negative impact on the business climate and deter both local and foreign investment, with serious implications for economic development and growth", said Michael Jandl, Research Officer in the Statistics and Survey Section at UNODC, who presented the Report.
Commenting on the findings from the survey, Sead Lisak Director of the Agency for Prevention of Corruption and Coordination of the Fight against Corruption of Bosnia and Herzegovina stated: "The report provides evidence of the seriousness of the problem of corruption in the private sector and the need for urgent action. The report also shows the necessity of the active involvement of all segments of society in anti-corruption efforts to make this country more attractive for investment and economic development."
The survey finds that almost half (46.6%) of all the bribes paid to public officials by businesses in Bosnia and Herzegovina are paid in cash, at an average of 318 BAM. Food and drink (29%) are the next most popular form of payment, followed by the exchange of one "favour" for another (11.4%).
Bribe-paying businesses pay an average of 6.6 bribes per year, or about one bribe every eight weeks. Both the prevalence and frequency of bribery by businesses is higher in the Federation of Bosnia and Herzegovina (13.2% and 7.4%), than in the Republika Srpska (5.5% and 4.8%). The prevalence of bribery is also higher among small (10 to 49 employees) businesses than among businesses of other sizes.
Building and Construction is the sector most seriously affected, among those covered by the survey, with 15% of respondents confirming that they had paid a bribe to a public official. This is followed by businesses in Transportation and Storage (11.1%), Wholesale trade and Retail trade (9.9%), Accommodation and Food service activities (8.8%) and Manufacturing, Electricity, Gas and Water (6.2%).
The public officials most at risk of bribery are health authorities (prevalence rate of 8.5%) and police officers (6.1%).
The most common purposes for paying bribes are to "speed up business-related procedures" (29% of all bribes) and "making the finalization of a procedure possible" (17.4%). On the other hand, 8.6% of bribes paid serve no specific immediate purpose, but are given as "sweeteners" to public officials to "groom" them for future interactions.
In addition to corruption, the survey finds that businesses in Bosnia and Herzegovina are also affected by other forms of crime: around 7.1% of businesses in Bosnia and Herzegovina fell victim to fraud by outsiders, 5.8% to burglary, 2.5% to vandalism and 0.8% to motor vehicle theft. Moreover, some 0.7% of all businesses fell victim to extortion over the past 12 months.
The survey highlights that corruption, together with crime, places a considerable burden on the economic development of the country. Across all economic sectors, 5.5% of businesses decided not to make a major investment in the 12 months prior to the survey due to fear of having to pay bribes, while 8.5% decided not to make a major investment due to fear of crime.
"Strengthening preventive systems against corruption and crime, such as effective internal compliance policies of companies, could help to lighten that burden considerably", stressed Michael Jandl.
The perceived normality of bribery among businesses is reflected in low reporting rates – around one in sixteen (6.6%) bribes paid by businesses in Bosnia and Herzegovina are reported to official authorities. The main reasons cited are that reporting is considered "pointless, as nobody would care", or that bribes are "common practice" (17,3%). In addition, for 15.5% of affected businesses it was "not clear to whom to report".
"Better evidence on the extent and nature of corruption and crime in Bosnia and Herzegovina are fundamental to designing better strategies and targeted measures to tackle corruption. The survey provides solid data on which to build future anti-corruption efforts in the private sector" Jandl concluded.
The field work for this survey was conducted by PRISM Research Agency from Bosnia and Herzegovina.
Source: EU delegation in Bosnia & Herzegovina