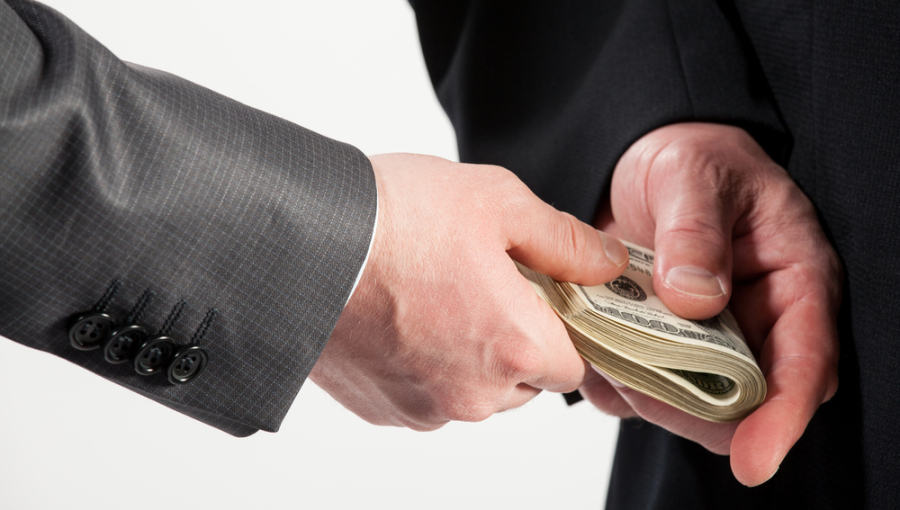 Fight against corruption in FYROM is slow. This is said by Transparency International organization. Out of the countries of the region, FYROM ranked 107th in 2017, while in 2016, it ranked 90th, leaving behind all the countries of Western Balkans.
"Progress in the fight against corruption in many countries is slow. In countries where journalists and civil organizations are not protected, there's a high level of corruption", the report says.
A report on corruption was also issued by Transparency International's branch in FYROM, underlining that there are suspicions for abuses with budget money in funding BDI (Democratic Union for Integration Party). According to the 2016 report, the list of BDI's donors in the latest parliamentary elections includes the Post Office, Macedonian Airports and Macedonian Railway.
Slagiana Taseva, president of this organization, said that these donations are against the law against corruption and the law on the funding of political parties.
"The file on this case has been submitted to the State Anti-Corruption Committee and Public Prosecution. There needs to be an investigation on these suspicions", Taseva says.
Meanwhile, BDI told IBNA that this party has not broken the law and that the money has been withdrawn from the accounts of the party's officials who occupied posts in the public administration.
"The money was not withdrawn from the company's account, but it was withdrawn from the account of the head of the company, with the aim of paying the membership fee and to make donations", BDI said. /balkaneu.com/