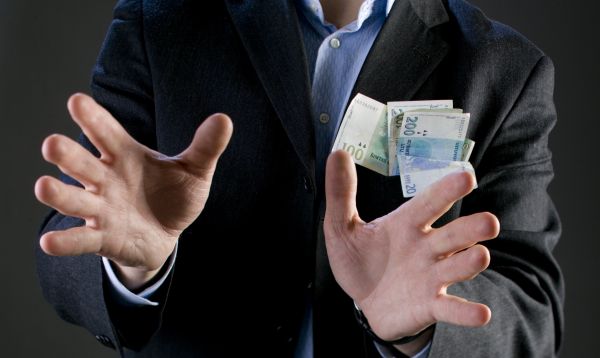 Skopje, July 9, 2013
Corruption level in FYR Macedonia for 2013 is at 17%, 4% lower than in 2010. This is the conclusion of the "Barometer of global corruption 2013" presented today by Transparency International.
The survey has involved 114 thousand people from 107 countries from September last year until March of this year.
Over 17% of the people who were surveyed said that they have faced with corruption and that they have been forced to offer bribes in order to benefit services and meet their needs in education, judicial system, health services, police, etc.
Albania is the country with the highest rate of corruption in the Balkan, at a level of 72%, followed by Bosnia and Herzegovina at 28% and Serbia with 26%.
In Kosovo, 16% of people have claimed that they have given bribes, while in Croatia, 4%.
Sllagjana Taseva, representative of TI, said it's a good thing that corruption in FYROM has reduced by 4%.
Nonetheless, she said that this rate must not be neglected.
The global barometer of corruption in FYROM shows that 42% of the people who participated in the survey have offered bribes as the only way to benefit a service, 37% have stressed that the scope has been to accelerate procedures, while 21% have offered bribes as a gift or merit. /ibna/