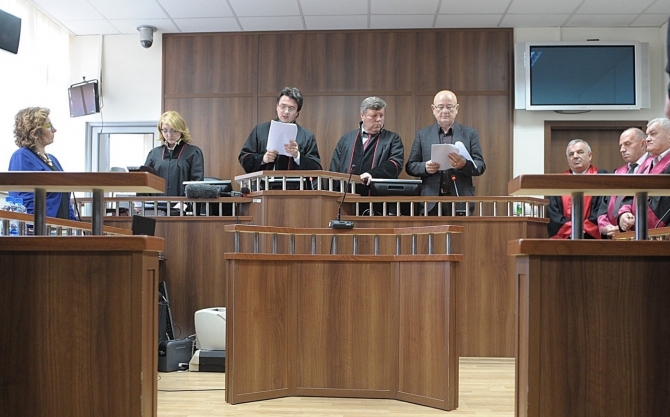 Pristina, November 3, 2014/ Independent Balkan News Agency
By Elton Tota
A number of the biggest NGOs in the country, such as the Kosovo Civil Society Fund (KCSF), SPEAK Movement, Kosovo Fund for Open Society (KFOS), etc, have reacted today by expressing their concern over the latest developments within EULEX.
Their reaction says that corruption affairs in this mission are a big blow for the justice system in Kosovo.
"At the start of the work of this mission in 2008, we expected it to be an important contributor for a functional justice and at the service of the citizens and based on this, civil society has offered its support for this mission, but at the same time, results must be also demanded in its work", reads the statement.
"Faith in the work of EULEX has recently dropped recently, as a result of the inadequate performance in fighting organized crime and corruption, which are high. Corruption affairs which have been made public in the recent days damage public trust and reputation of this mission, but also of the system of justice in Kosovo. With such lack of faith, EULEX and the entire justice system in the country, will have more difficulties in convincing citizens of Kosovo that they're working for the rule of law in the country", reads the statement.
The reaction also expresses its concern about pressure to the media.
"We're also worried about reports for pressure exerted by EULEX officials against journalists who have made public these corruption affairs. If these reports are true, then this would consist on a serious breach of the freedom of the media, a breach which is unacceptable for a mission that helps Kosovo in its path toward the EU and whose mission is to work for the rule of law in Kosovo", further reads the statement.
EULEX is required to take measures and start an internal investigation.
"For this reason, we demand from EULEX to launch internal inquiries as soon as possible on the corruption affairs and pressure against journalists. Also, the European Union must take all necessary measures in order for the inquiries to be independent and for the necessary measures to be applied, regardless of the result of the inquiry. European Parliament must also demand explanations from EULEX authorities in Pristina and Brussels to discuss about the best way to meet EULEX's objective in the period to come", reads the statement. /ibna/