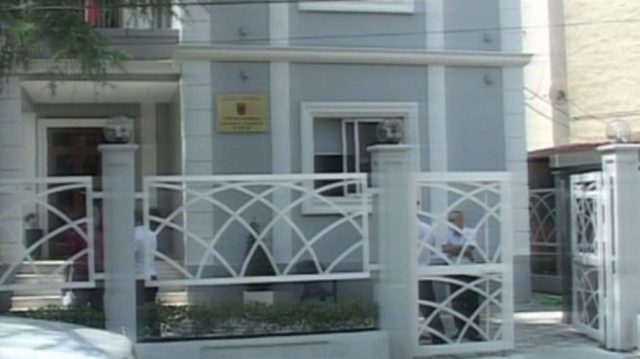 Tirana, 27 November 2015/Independent Balkan News Agency
Prosecution of Serious Crimes has arrested a prosecutor in Fier for passive corruption. Petrit Vukaj has been arrested on Friday morning, as the court had remanded him into custody on Thursday.
Based on the investigation, prosecutor Vukaj has promised that he would reduce the sentence for a defendant who was accused of causing an accident which lead to one person dead.
The person in question is Elton Xhemali, who was arrested on 31 March of this year, as while he was travelling with his vehicle in the road linking Leval to Tepelena, he caused an accident which claimed the life of the police chief of Delvina, Perparim Bizhga, who was his passenger.
Prosecution says that based on the investigations, through his brother, Arjan Xhemali and police officer, Gazmir Nelollari, Elton Xhemali has attempted to avoid prison sentence and for this reason, his brother and the police officer contacted prosecutor Vukaj, who was given 300 thousand ALL (around 2500 euros).
Following this intervention, prosecutor Vukaj demanded on the 7 October session in the court of Fier, a 2 year prison sentence for Elton Xhemali and the suspension of his sentence by passing his case to the probation service.
The prosecutor's request was partially granted by the court, which decided to sentence the defendant to 18 months of imprisonment, but by not granting the prosecutor's request for the suspension of the sentence.
The court's ruling has not left the defendant, Elton Xhemali very happy, as his brother, Arjan Xhemali and police officer Gazmir Nelollari, had assured him that they had contacted the prosecutor and that he would help him leave detention.
The defendant asked the brother and the police officer to take the money back from the prosecutor, but they said that the prosecutor had done his job by asking for a suspension of sentence.
Prosecution informed that on 7 November, it also arrested Arjan Xhemali and Gazmir Nelollari for "active corruption of a judge, prosecutor".
Recently, there has have been growing cases of state official, mainly of a low rank, who are prosecuted. Meanwhile, this is the first time in a while that a prosecutor is arrested for corruption. /ibna/