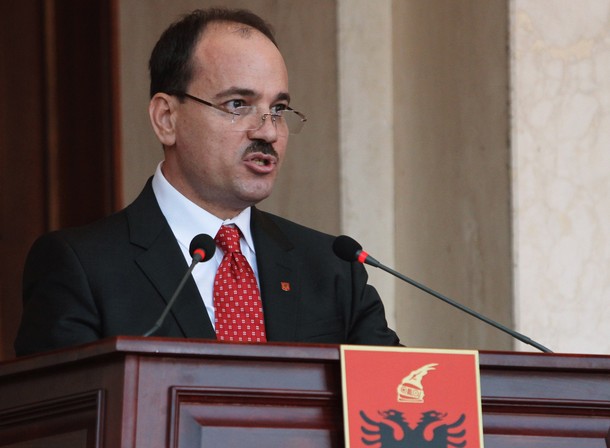 Tirana, December 4, 2013
President of Republic, Bujar Nishani received today in a meeting the Monitoring Delegation of the Parliamentary Assembly of the Council of Europe, led by Mr. Jonathan Evans. Official sources from the president's office say that president Nishani reconfirmed the determination of the Albanian institutions and society to accelerate the process of European integration.
"In spite of the fact that the main responsibility falls on us, the partnership and cooperation with institutions such as Council of Europe, remains a priority in achieving results and the required standards", declared president Nishani.
On his part, Evans praised the reforms in Albania, but expressed his concern about the high perception of corruption in the country and the intervention of politics in justice and other aspects. He expressed his conviction that the president can play an important role in preserving the independence of the judicial system and encourage dialogue and necessary political consensus in order to move forward with the reforms and integration.
Nishani stressed that Albania deserves the EU candidate status, based on the achievements made so far. According to Nishani, such decision would encourage the process of reforms in the future. /ibna/