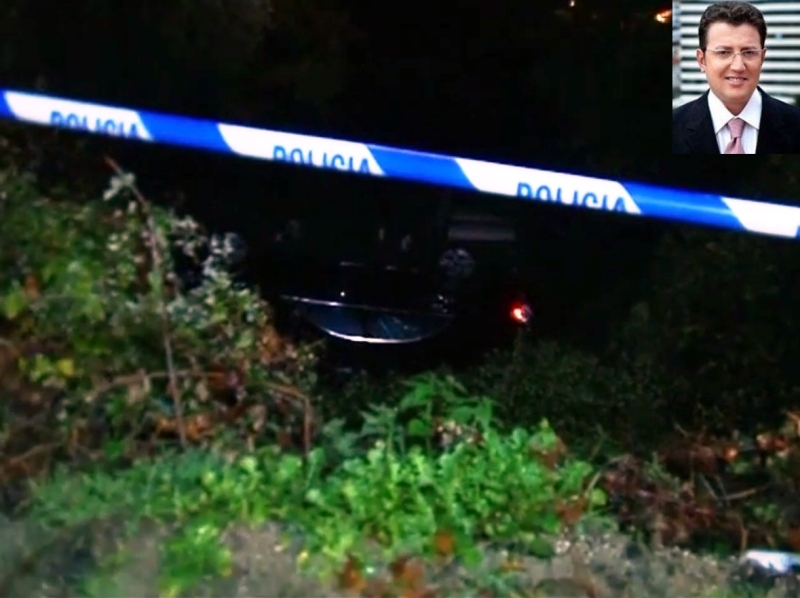 Coroner's report comes out a few days later in the media and public opinion, there are strong suspicions that the death of the candidate for chairman of Democratic Party may have come from external factors. In the press there were rumors that the accident may have been provoked
Tirana December 10, 2013 / Balkan Independent News Agency
In Albania, authorities published on Tuesday the coroner's report on the death of the MP of Democratic Party, Sokol Olldashi. The former Minister of Transport, who prior to that has also served as former Minister of Interior, was found dead last month in his car, in the national road segment that links the capital, Tirana to the city of Elbasan.
Data from the coroner's report show that no factors outside the accident have contributed to the death of the democrat MP, Sokol Olldashi. The report says that the deadly blow has come from the side of the car in which the victim was traveling.
The report also states that traumatic-hemorrhagic shock has been the cause of the death, stressing that this kind of shock often happens in road accidents as a result of the crash.
The report of the Coroner's Office was delivered to the General Attorney's Office. Authorities said that the examination has been carried out by two coroners, the actions of whom have been filmed and the material has been taken into custody.
Coroner's report comes out a few days later in the media and public opinion, there were strong suspicions that the death of the candidate for chairman of Democratic Party may have come from external factors. In the press there were rumors that the accident may have been provoked.
Sokol Olldashi died on the evening of November 20, 2013, when his Mercedes Benz type vehicle, of a recent model, swerved off the road and fell into a precipice. /ibna/