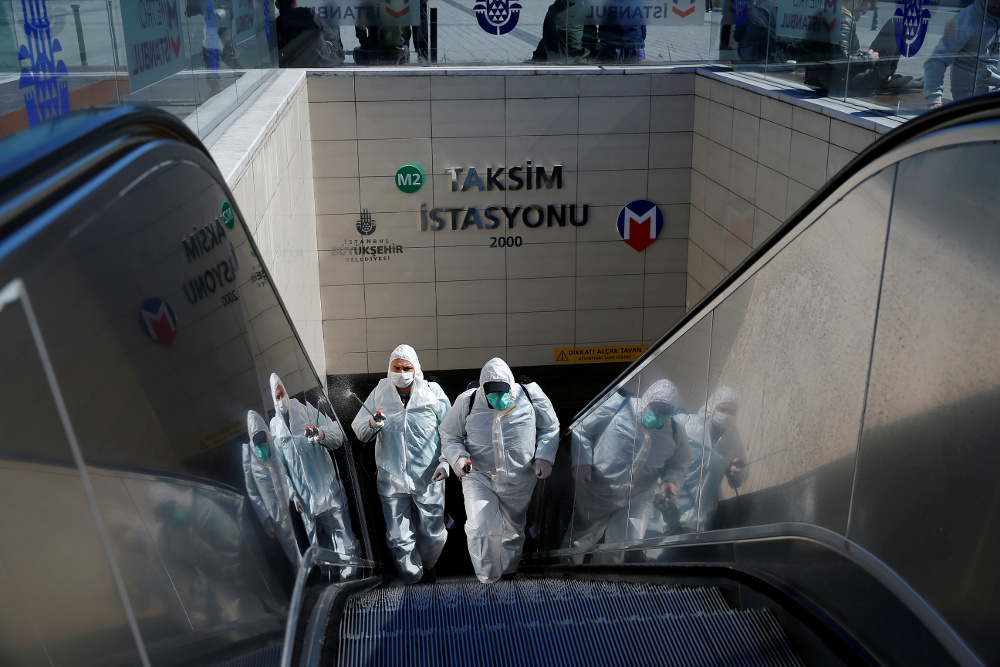 The number of deaths and cases due to coronavirus in Turkey is rising at a tremendous rate. According to Health Minister Fahrettin Koca, four people have died of coronavirus. Within 24 hours, 168 new cases were confirmed, increasing the number of cases to 359, when 191 cases had been recorded in the previous 8 days.
The average age of the four people who died of coronavirus in Turkey was 78.5. The first person who died was 89 years old, the second 61, the third 79 and the fourth 85.
The Turkish government insists on calling on citizens to stay indoors. Many have obeyed and most shops and restaurants have already been closed down, without being forced to by anyone as they have no customers.
On the other hand, thousands of worshipers rushed for Friday's prayer at the mosques that had been closed by government decree. However, they were crowded at the entrances.
Until the end of April, all kinds of meetings and activities at national and international level in Turkey have been canceled, in the framework of the coronavirus measures, in accordance with a decision published in the government gazzete, which bears the signature of Turkish President Tayyip Erdogan.
Prisons in Turkey will be largely evacuated, according to the opposition Jumhuriyet newspaper. Turkish President Tayyip Erdogan has called for an urgent law proposal to be submitted to the Turkish National Assembly urgently. The same sources say that 100,000 prisoners are expected to be released.
However, there has been a great deal of debate in Turkey over the death of former Commander of the Turkish Army, Aytaç Yalman. The former leader died last Monday but the authorities did not include his name in the victims caused by COVID-19. His funeral was held, and on Wednesday afternoon a journalist from Sozcu claimed that the 80-year-old Yaman died of coronavirus! On Thursday, Health Minister Fahrettin Koca was forced to reveal that the former Commander of the Army had indeed died of coronavirus disease and his wife was also being treated. Failure to disclose this case has caused much debate in the country as to whether the Turkish authorities are disclosing all information, with the opposition demanding more transparency./ibna