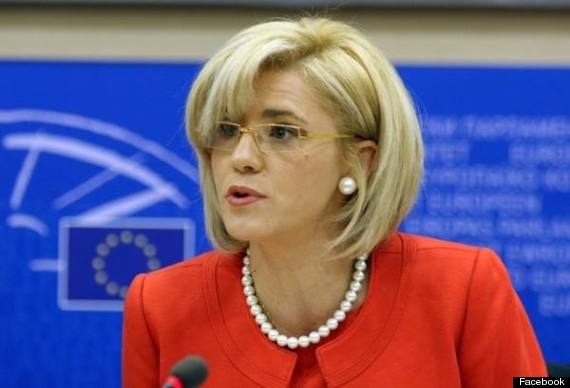 By Daniel Stroe – Bucharest
European Commission's President-elect Jean-Claude Juncker has today sent the list of Commissioners-designate to Italian Prime Minister Matteo Renzi in his capacity as President of the Council of the European Union, reads a press release of the EU's executive branch which doesn't mention portfolios ascribed to each of the listed commissioners.
Corina Cretu is listed as the proposed and accepted commissioner representing Romania. This follows a series of interviews President-elect Juncker held with each of the candidates for Commissioner, over the past few days, and the proposal for appointment, on 30 August, of the High Representative of the Union for Foreign Affairs and Security Policy.
The cited document also highlights next steps to be taken for the commissioners to be fully installed. The Council of the European Union must now agree to this list, after which the list will be published in the Official Journal of the EU (the EU's Statute Book). Thereafter, President-elect Juncker intends to announce the distribution of portfolios and the way he intends to organize the work of the next European Commission. This is not expected until mid-next week, according to the quoted text.
In a next step, the European Parliament has to give its consent to the entire College of Commissioners, including the President and the High-Representative Representative of the Union for Foreign Affairs and Security Policy/Vice-President of the European Commission. This is preceded by hearings of the Commissioners-designate in the relevant parliamentary committees. Once the European Parliament has given its consent, the European Council formally appoints the European Commission, concludes the press release.
The nomination of Romanian commissioner has pitted President Traian Basescu against PM Victor Ponta, two arch-rivals of the Romanian politics, after the former supported Dacian Ciolos, presently Agriculture commissioner, for a second term. But Ponta made a second proposal, namely Corina Cretu, after he said Juncker told him it is unlikely Romania keeps the Agriculuture portfolio. Basescu then accused Ponta he made the second nomination without the nominee to be heard in the Parliament, as the law requires.
With the Agriculture seat presumably out of sight, Romania is said to be considered for the Regional Policy portfolio. But some voices say Bucharest is to be downgraded to the International Cooperation, Humanitarian Aid and Crisis Response, a field seen with little influence. But PM Ponta has rejected these as sheer speculation and underlined "never, under any circumstances, and I have been confirmed today and Mrs Cretu as well, never have they spoken about Romania getting the Humanitarian Aid portfolio. This is a fabrication made in Romania" Ponta said. If finally accepted, the nomination of Cretu, currently an EU lawmaker and vice-president of the European Parliament, is a first notable win in the field of foreign affairs for Ponta, otherwise showing a low profile in this area, even though he is running for presidency.