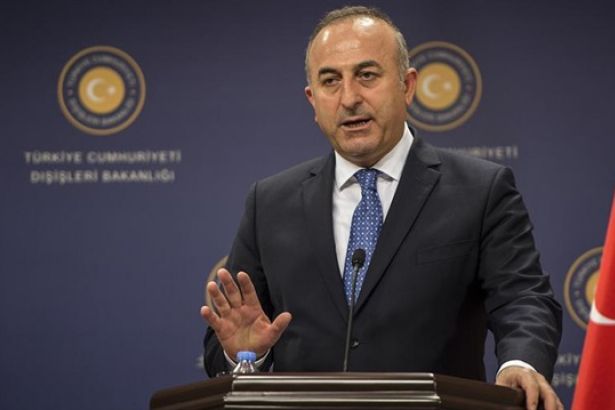 Ankara, June 13, 2016/Independent Balkan News Agency
By Manolis Kostidis
Is Erdogan preparing a steep turn in foreign policy?
By decision of the Turkish Foreign Minister Mevlüt Çavuşoğlu, the whole core that was forming the foreign policy of Turkey in recent years has been changed. However, it is believed that Recep Tayyip Erdogan has a say in these changes.
The General Secretary of the Foreign Ministry Feridun Sinirlioglu was appointed as permanent representative of Turkey to the UN.
Sinirlioglu had taken up office in 2009 and was the longest serving General Secretary of the Ministry. He worked closely with Ahmet Davutoglu and was regarded one of the architects of the Turkish foreign policy.
In parallel, deputy Foreign Minister Naci Koru was removed and he was appointed as Turkey's representative to the UN in Geneva.
The representative of the Ministry of Foreign Affairs Tanju Bilgiç was appointed as ambassador in Belgrade.
Also removed from their duties were the deputy General Secretaries of the Foreign Ministry. Ali Kemal Aydın was appointed as ambassador in Berlin, Murat Salim as ambassador to Rome and Levent Burhan as ambassador in Dublin.
There were rumors for the removal of the commander of the Turkish secret service (MIT) Hakan Fidan, but there was no change. However, the deputy director of MIT İsmail Hakkı Musa was appointed as ambassador in Paris.
There was also a change was in the premiership, as the general secretary of the prime minister's office Kemal Madenoglu was appointed as Turkey's representative to the World Trade Organization in Geneva.
So far their replacements have not been announced. Experienced analysts estimate that these changes come at the ordered of the President of Turkey and provide for serious changes in the foreign policy of the country on issues of Syria, Israel, Russia, etc. With these changes it is believed that the new leadership will attempt to "lay the blame and errors" on the old leadership of the Ministry of Foreign Affairs, as well as Ahmet Davutoglu, in order to help Turkey change course in its foreign policy.