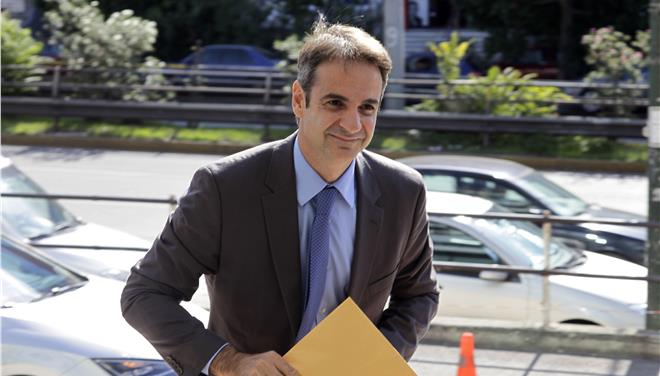 Athens, September 2, 2016/Independent Balkan News Agency
By Spiros Sideris
The general course of the country, television licenses and the presence of Kyriakos Mitsotakis in TIF discussed Thursday at the meeting of the Coordinating ND Parliamentary Work Group under the President of the party.
As regards the general development of the country, according to sources of ND, the assessment was that "the country crawls and household incomes fall dramatically from the 'butchering' indirect and direct taxes and the simultaneous reduction of salaries and pensions" and that the country is and will remain in recession.
According to the same sources, "this whole situation with the autumn and the tough winter is felt by the society from which comes a loud roar" we can not take it any londer" and expressed deep concern for the course of the refugee issues.
On the issue of broadcasting licenses the view was expressed that such issues "deliberately exaggerates the government in recent days; they can not mislead the public opinion and the citizens of the painful everyday life the experience". As to the substance, first, it was confirmed the clear position of New Democracy that with the new tender the government does not combat interweavig, on the contrary, on the contrary it weaves its a new interlocking network. Second, New Democracy would abolish Pappas Law, restoring the ESR and the main-decisive role in the process and, thirdly, by the sole criterion of freedom of information will be used in all of the digital spectrum to new television licenses, with strict quality criteria and absolutely transparent origin of funds and single price.