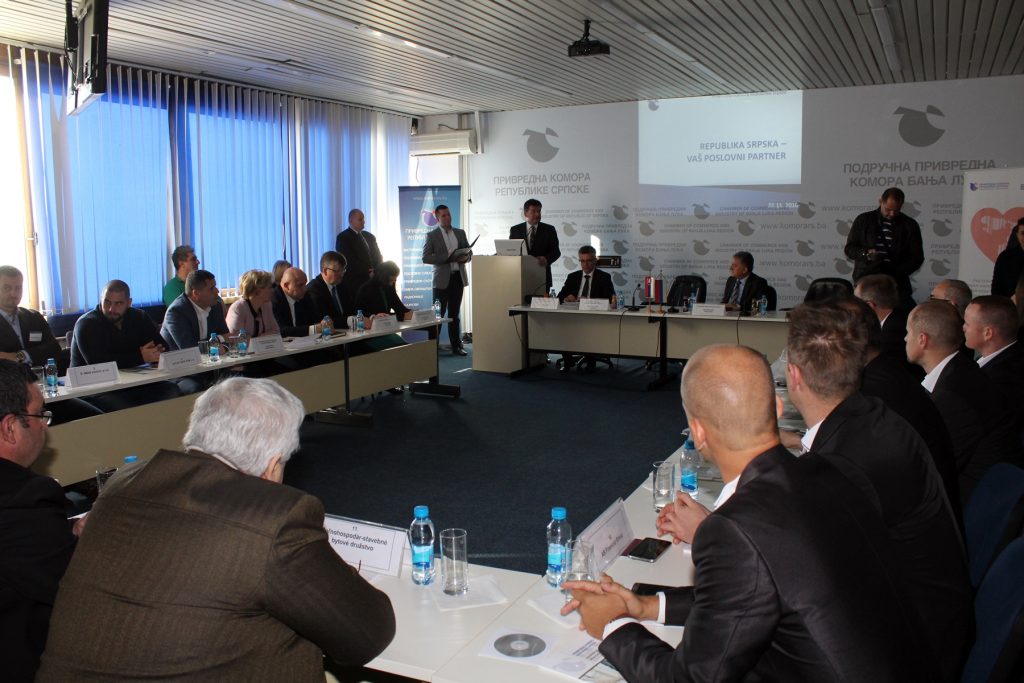 Group of Slovakia entrepreneurs, which is in the official visit to BiH, held a meeting with representatives of more than 30 representatives of RS enterprises on Tuesday in Banja Luka in order to discuss possible cooperation.
President of the Chamber of Commerce of RS, Borko Djuric, said that Slovakia is an important trading and investment partner of RS and that he hopes that the visit of Slovakian entrepreneurs will open a new page in cooperation of companies in various economic fields.
"I hope that this meeting will enable a greater and better trade than the one we currently have, which in the first nine months of this year amounted to about 90 million BAM (45 million Euro). In this exchange, RS recorded a surplus thanks to investors from Slovakia, who have production in Banja Luka and place their products on the market of Slovakia and the EU", Djuric said.
He expressed the hope that the meeting of businessmen point to some new opportunities for cooperation. Djuric pointed out that the meeting was attended by thirty businessmen from across RS. He stressed that the presence of the Minister of Foreign Affairs of Slovakia, Miroslav Lajcak, is very significant because, as he said, politicians must open the door for business cooperation.
Lajcak told reporters that 19 Slovakian companies, that have an interest in business contacts, sent their representatives in BiH.
"I am pleased that just two days after the announcement of competition for participation in this event, a large number of Slovakian companies show the interest. It indicate that they believe that BiH has great potential for cooperation", Lajcak said.
He stressed that he was happy to see that a large number of businessmen from BiH showed interest for meeting with Slovakian businessmen delegation. Lajcak added that this delegation is consisted by representatives of a number of economic areas. The Slovakian side sent to Chambers of Commerce in BiH the profile of these companies in advance in order to, on this basis, select the companies  which operate in the same areas.
Lajcak said that Slovakia offers a wide space for business cooperation with BiH companies. He also stressed that Slovakian economy is doing very well and that there is even a shortage of workers./IBNA