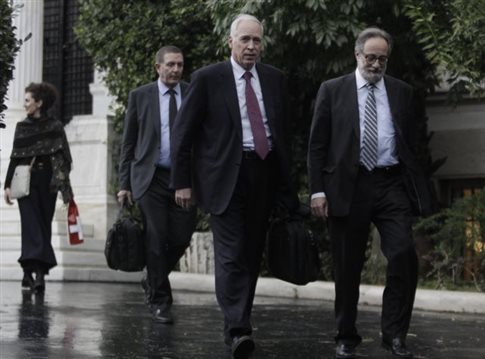 Athens, March 27, 2015/ Independent Balkan News Agency
By Spiros Sideris
The governments of Greece and Switzerland today expressed their common will to not waste time and take advantage of their tax authorities in order to identify cases of tax fraud and illegal financial transactions, is mentioned in an information note of the government on the meeting of the delegations of the two countries at the Maximos Mansion.
According to government sources, the Swiss authorities even expressed their wonder at the lack of interest of their Greek colleagues in the previous period regarding lawsuits of Greek citizens and businesses in Switzerland. As it was reported at the meeting, only fifteen requests for the transfer of tax-related data were submitted by the previous government.
The meeting on combating international tax evasion attended the State Minister Nikos Pappas and the State Minister in charge of fighting corruption, Panagiotis Nikoloudis, the Swiss Finance Ministry delegation headed by Swiss Financial Secretary Jacques de Watteville, while at some point the threshold of the Maximos Mansion crossed Justice Minister Nikos Paraskevopoulos and the president of the House Zoe Konstantopoulou.
In the meeting was recorded the need to restart the cooperation between the Swiss and Greek authorities for taxation and control of bank deposits and assets of Greek citizens in Switzerland. Among other things, it was agreed the need to strengthen the transmission mechanisms and exchange of information between the competent tax authorities of both countries.
Finally, in the meeting it was decided to implement an agreement – a roadmap on these issues in the next period.
The meeting took place in a good atmosphere and the representatives of the two countries agreed to meet again immediately after Easter.
In a brief statement, the Swiss State Secretary referred to the discussions as very constructive, pointed to Switzerland's Agreement with the EU, which will be activated in the next two years and includes, among others, exchange of information, and added that in today's meeting he provided information expertise, in the fight of the contentious issue, from the experience of Switzerland with neighboring countries.
"The tools exist, we will meet again soon", the Swiss State Secretary of Finance stressed.