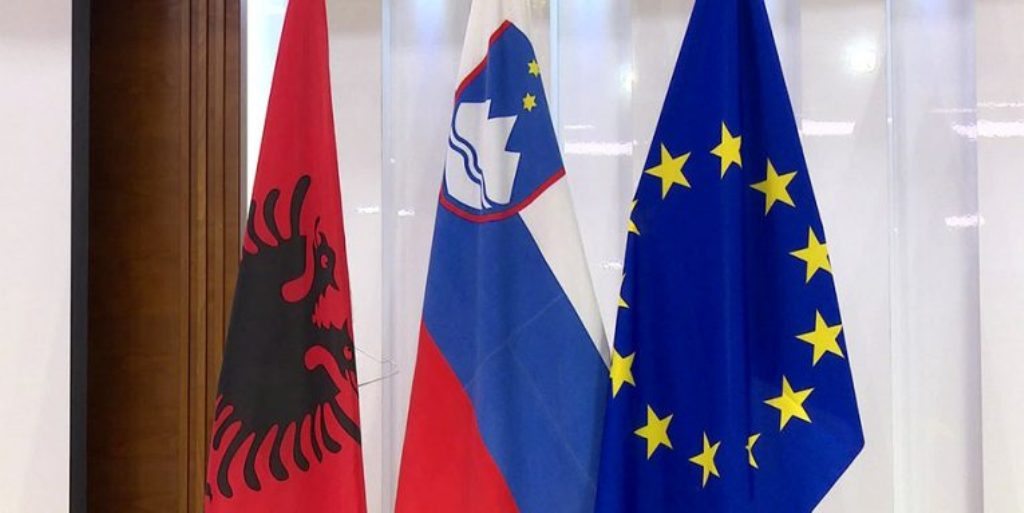 Albanian and Slovenian businesses are expected to boost their cooperation in trade.
This was said today by the Albanian Minister of Finance and Economy, Arben Ahmetaj during a business forum held in Tirana with 30 companies from Slovenia, in the presence of the Slovenian Minister for Economic Development and Technology, Zdravko Pocivlsek.
The latter praised the importance of economic development in the integration of each country and the region as a whole.
"We are aiming to boost collaboration between our two countries, as so far, this cooperation has been modest. There's been cooperation between the Balkan countries, but integration in the European Union is very important to create better economic opportunities. We must move forward in the economic market. These countries must move forward to grow their economies, open markets and increase competition. There are plenty of opportunities to boost cooperation between the two countries in different sectors, but this will be achieved if we get to know each other better", Pocivlsek said.
Meanwhile, the Albanian minister said that Albania is launching detailed incentives to facilitate trade in the region with Kosovo, Serbia and Montenegro. /balkaneu.com/