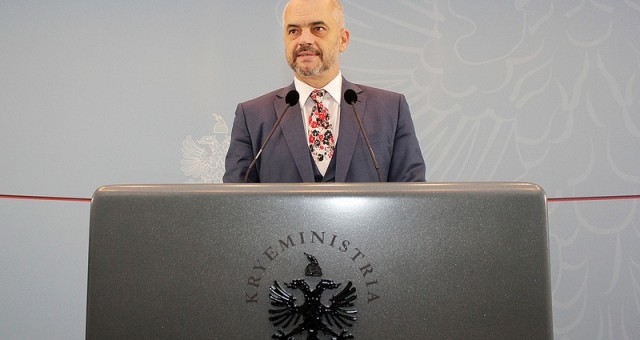 Tirana, November 18, 2013
In an activity for the inauguration of "Confucius" language institute at the University of Tirana, prime minister Edi Rama declared that the ties between the two countries reflect the desire to strengthen cooperation.
"Let us strengthen the ties between Albania and China. This is a dimension that includes education, culture and language. I believe that this will give more meaning to cooperation in other sectors, which has been poor in the recent years", said Rama.
Rama said that a country's development is not measured by what it has, but what it knows, therefore he stressed that knowledge and desire to know more, has been a tangible dimension of France, by recalling the time that he lived in Paris.
According to him, knowledge boosts up development and cooperation between the countries. /ibna/