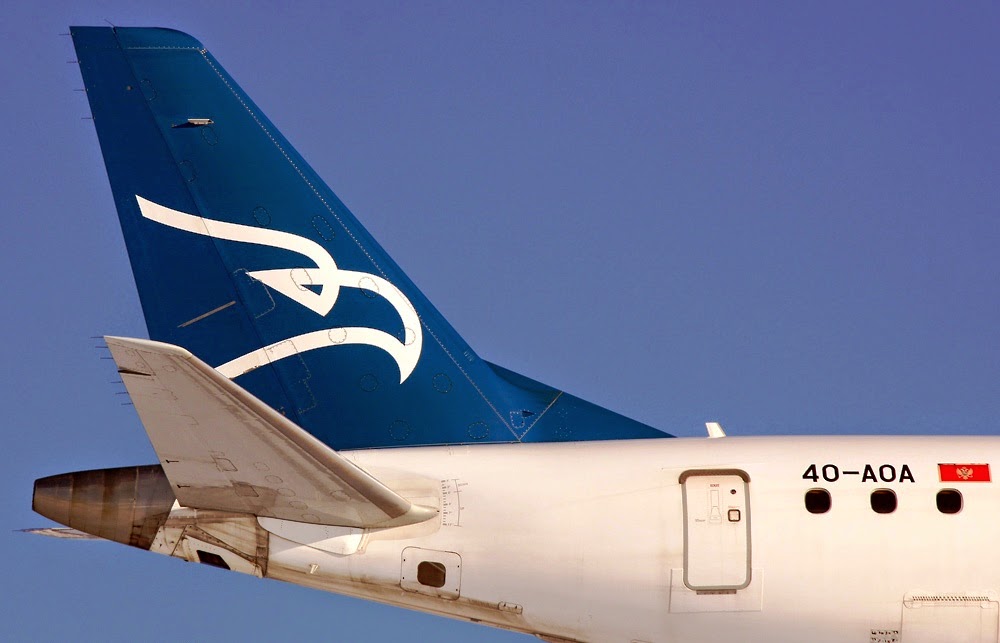 Podgorica, February 24, 2015/ Independent Balkan News Agency
By Adnan Prekic
Montenegrin national air carrier Montenegro Airlines by the end of June will have signed an agreement on strategic cooperation with the air carrier Etihad Airways from Abu Dhabi. As announced by Montenegro Airlines, the agreement has already been prepared and involves the utilisation of Etihad Airlines resources and optimisation of the fleet during the winter season. The agreement also provides use of airport services and reduced costs. From the strategic partnership with Etihad, Montenegro Airlines is expecting the promotion and availability of Montenegro as a tourist destination. Collaboration with Etihad comes in a year, after which the government is trying to find a strategic partner for the sale of the national air carrier.
Montenegro Airlines is in talks with Etihad Airways about a possible code sharing agreement. Montenegro's Deputy Prime Minister and Foreign Minister, Igor Lukšić, said that Etihad was considering acquiring a stake in the country's national airline. The two carriers are now looking to conclude a code share partnership agreement and boost cooperation, announced in talks recently held in Abu Dhabi.
During the Montenegrin government's first attempt to sell a 30% stake in its carrier in 2011, Etihad has reportedly purchased tender documentation but did not submit a formal bid. While Podgorica has again offered up a minority stake in the carrier to private investors, it is uncertain whether or not Etihad will participate this time around.
Alongside increased competition from the low-cost airlines, the loss-making airline has also had to contend with a regional economic slowdown exacerbated by floods in Serbia and the crisis in Ukraine. Its overall cumulative debt is estimated to stand at 68 million euros. Report of the audit firm showed that the debt of the national air carrier are several times larger than it had previously been portrayed by its leadership. Montenegro Airlines debt is now greater than the value of the company.
Montenegro is the latest of the former Yugoslav republics to attempt to privatise its national airline. The government of Montenegro has in the privatisation plan for 2015 announced the sale of the national airline. If there are interested investors the government is ready to sell 49% of the Montenegrin Airlines. Although the airline is an important segment of the tourist industry of Montenegro, for many years Montenegro Airlines have been registering losses. The proposal of the Ministry of Transport and Maritime Affairs of Montenegro to the government spoke of selling less than 50 percent of the national airline. The upcoming privatisation will mainly depend on the interest of investors.
By utilising a fleet of four Embraer aircraft, and two Fokker 100s, Montenegro Airlines currently serves Belgrade, Copenhagen, Dusseldorf, Frankfurt, Ljubljana, London Gatwick, Lyon, Moscow, Paris, Rome, St. Petersburg, Vienna and Zurich.