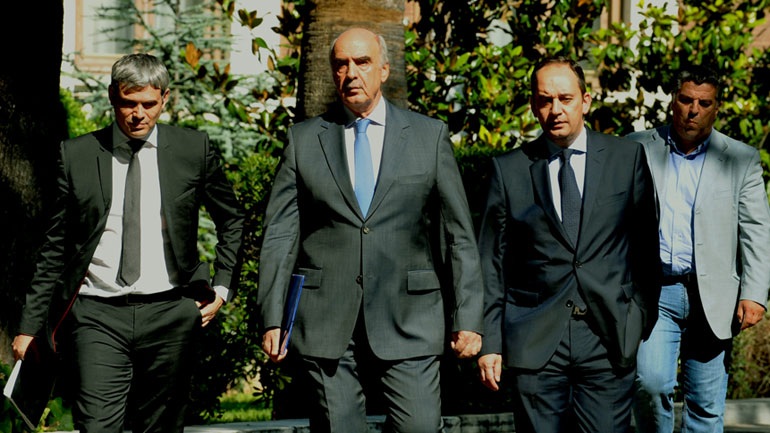 Athens, July 8, 2015/ Independent Balkan News Agency
By Spiros Sideris
On Tuesday convened the informal political council of the main opposition New Democracy, for the first time following the resignation of Antonis Samaras after the announcement of the referendum results and the landslide win of NO.
In the text of conclusions of the informal political council it is stressed that "the political council, with an enlarged composition, will be in constantly sitting and alert".
What's more, members of the Greek main opposition that took part in the meeting, reiterated that "the prime minister should immediately bring an agreement because he doesn't have a mandate for a rupture, he has a mandate to reach a viable agreement, based on the joint communiqué of the council of political leaders".
It is further noted that "the Prime Minister has the primary responsibility to quickly bring the agreement. Banks must open soon, the suffering of the citizens must stop, especially pensioners, and to safeguard the deposits, as they themselves have promised to do".
"The political council recognizes the great contribution of Antonis Samaras to the country and party and expresses its full confidence in the interim president of the ND Vangelis Meimarakis", it is underlined.
Reportedly, during the informal Council, it was discussed the determination of the timing of the conduct of the proceedings for a successor, with a member identifying as suitable time mid autumn, and after the organization of a national conference. However no formal decision was taken, as they all stressed that the main issue at the moment is the negotiation of the country.
On Wednesday at 12:00 will meet the Parliamentary Group of the ND, in which interim president of the party Vagelis Meimarakis will speak for the first time in his capacity as party president before the MEPs.
On Tuesday afternoon there was a meeting between Vangelis Meimarakis and former Prime Minister Kostas Karamanlis. Meimarakis visited the former Prime Minister in his office and had a meeting that lasted one hour.
Meimarakis briefed Karamanlis for Monday's meeting of the council of political leaders. They did not discuss party matters, however, both sides stress the need to maintain the unity of the party.