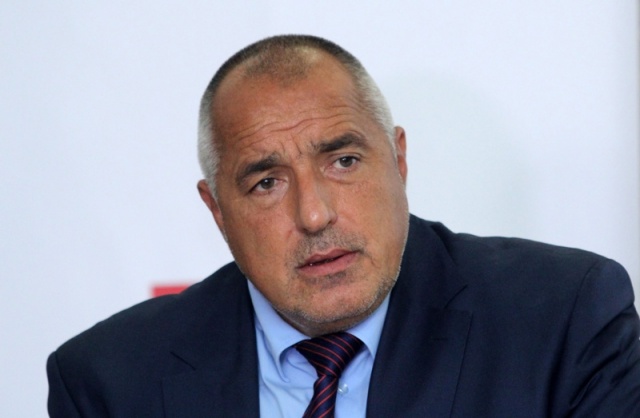 Sofia, September 24, 2015/ Independent Balkan News Agency
By Clive Leviev-Sawyer of The Sofia Globe
Reports from the special European Council meeting on the migrant crisis that Bulgaria is willing to host "hot spots" refugee centres have engulfed the country's Prime Minister, Boiko Borissov, in controversy.
German chancellor Angela Merkel was reported to have said that Bulgaria, as a country along the European Union's external border, could request to host a "hot spot" although "it is not as if we wanted to impose something on Bulgaria".
The concept of the "hot spots" discussed at the European Council meeting was to establish, by the end of November, registration centres where European officials will document arriviing refugees and will accelerate the deportation of those who do not meet the criteria for protection.
Merkel was quoted as saying that Bulgaria – which was represented by PM Borissov at the European Council meeting in Brussels on September 23 – had said that while it was not part of the EU's Schengen visa zone, it had a common border with Turkey and was subject to huge migration pressure.
She said that Bulgaria could ask to host a "hot spot" and would get the same kind of support from the EU as "frontline states" Greece and Italy.
Reports about Borissov apparently talking about hosting "hot spots" in Bulgaria caused domestic astonishment, given the position previously taken by the government and stated by Foreign Minister Daniel Mitov, against such registration centres for migrants. The change of stance brought Borissov under political fire.
"We are now paying much more attention to other border EU countries such as Italy and Greece than Bulgaria," Borissov said on September 24, adding that the European Council had insisted that the eyes of Europe should also be directed to Bulgaria as an external border of the Union.
Borissov told a conference in Sofia that Bulgaria already had "hot spots" in the form of existing refugee centres, and his idea was to draw attention to the fact that Bulgaria was making every effort to be part of joint action, but its economic capacity is limited.
"What took you by surprise so much so as to turn this into a front-burner issue of the day after my position at the EU summit," Borissov said.
He said that at the EU summit, he had said that the EU was running behind events while "I am concerned about what is ahead of us".
"The more fences are built, the harder will be to go to other countries. Before the hotspots became so burning, there are several proposals I made that are kept silent about. In the EU we gather only to say how many billions should be allocated and where to relocate the migrants. We cannot take any other decisions that get ahead of events," Borissov said.
Borissov said that at the meeting of EU leaders, he had three times raised the issue that Bulgaria was a border country while aid was limited to Italy, Greece, Macedonia and Serbia. He said that he was to discuss with his Turkish counterpart Ahmed Davutoglu the idea of a separate international security zone in Syria so as not to lead to the influx of millions of refugees to Europe.
"I do not claim that I'm the cleverest, if there is another proposal I will immediately accept it," Borissov said.
On Borissov's return to Sofia, there were mixed messages, with MEP Eva Paunova, who had acted as interpreter for the Prime Minister at the European Council meeting, that he had not said anything on the lines that Merkel claimed. In turn, Borissov's attempts at clarity did not seem to be well-received.
He presented his own understanding of "hot spot", as a centre where people pass through border checkpoints, have their fingerprints taken and are accommodated in a refugee centre.
Media reports quoted an EC spokesperson as saying that the centres were intended to deal with the process of establishing which people would be eligible for asylum and which should be returned to where they came from. Officials and national experts from other EU countries posted by Frontex, the European Asylum Support Office and Europol would help in the identification, verification and registration of migrants upon their entry into EU territory.
These officials would work on the preparation and organization of operations to expel those not entitled to stay in the EU.
Atanas Merdzhanov, an MP for the opposition Bulgarian Socialist Party, said that before talking about "hot spots" it was necessary for there to besufficiently reliable and objective information from the security services.
Boris Stanimirov of the Reformist Bloc, a junior partner in the coalition government, said that the "hot spot" hypothesis was based on the idea that Bulgaria could be subjected to the same kind of pressure as Greece and Italy. First priority should be to get out of the Dublin Agreement, whereby asylum-seekers registered in one country but found in another may be returned to the country of first registration, he said. The agreement "could flood us with people," Stanimirov said.
Valeri Simeonov of the Patriotic Front, the nationalist coalition that supports the government in Parliament, declined to comment on the "hot spot" issue because, he said, he lacked sufficient information about what a hot spot was and he had no direct information about what Merkel had said.