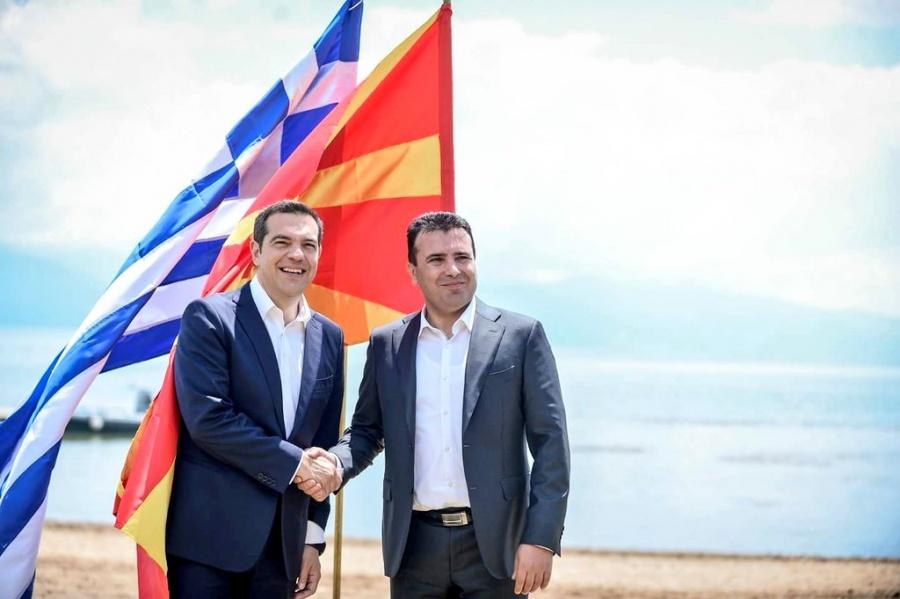 The deal struck between Athens and Skopje to resolve a longstanding name dispute between Greece and FYROM was thrown into doubt this week following controversial comments made by FYROM Prime Minister Zoran Zaev.
Statements by Zaev last week which suggested a "Macedonian" minority existed in neighboring Greece caused uproar among Greek politicians, also drawing heavy criticism by the country's media.
Despite a retraction of the divisive statement and assurances by Skopje that it remains committed to the implementation of the name-change deal, it was enough to cause fresh friction between the two sides.
Media reports suggested that the Greek government was furious at Zaev's comments, especially since Prime Minister Alexis Tsipras had previously warned his counterpart not to undermine the accord, known as the Prespes Agreement.
Analysts, meanwhile, point out that the latest spat has spelled fresh trouble for Greece's coalition government.
During a radio interview on Wednesday, the vice president of junior coalition partner Independent Greeks (ANEL) party, Panagiotis Sgouridis, reiterated the party's determination to withdraw support for the coalition if the name deal with FYROM is put to a vote in Greece's Parliament. Earlier this week, ANEL leader Panos Kammenos made clear that there can be no agreement with those who express irredentism towards Greece.
According to local reports, government sources privately fear some independent and opposition party MPs that were expected to support the deal, may change their mind following Zaev's provocative comments.
Meanwhile, the controversy gave fresh impetus to main opposition New Democracy to demand that the agreement is scrapped.
New Democracy denounced Zaev's remarks, as well as the name deal, as "unacceptable," saying it provides further prove of the neighboring country's "irredentist claims." Main opposition party leader Kyriacos Mitsotakis urged opposition party MPs not to back the FYROM name-change agreement when it is tabled in parliament.
Finally, former Foreign Minister Nikos Kotzias argued on Wednesday that Zaev's comments are a breach of the Prespes Agreement, adding, however, that Athens must be calm and calculated about statements made in Skopje./IBNA