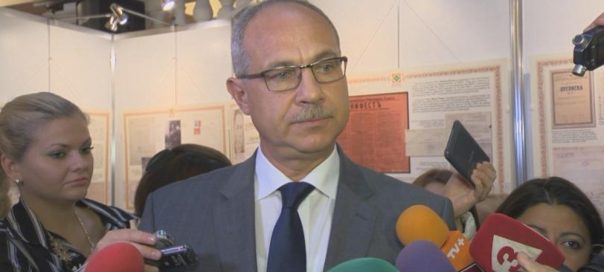 A controversial MP for Bulgarian Prime Minister Boiko Borissov's centre-right GERB party, Anton Todorov, said on October 9 that he was resigning from Parliament – a move that followed Todorov having been enmeshed in high-profile rows for days.
Twice last week, GERB's parliamentary leadership distanced itself from statements and incidents in which Todorov was involved. First, after he alleged that President Roumen Radev had taken a bribe to favour a bidder in the jet fighter acquisition process. Second, after comments in a television interview by Todorov were seen as threatening to have the show host fired.
In the days before these incidents, Todorov had been named as GERB's choice to be nominated to become the next head of the Dossier Commission. But amid an outcry from political critics and after a petition against Todorov's nomination was signed by more than 30 intellectuals and historians, GERB backed away from the move.
In a statement to GERB leadership that was distributed the media by the party's press office, Todorov said that the decision to resign from Parliament was his alone./IBNA
Read the full article at The Sofia Globe