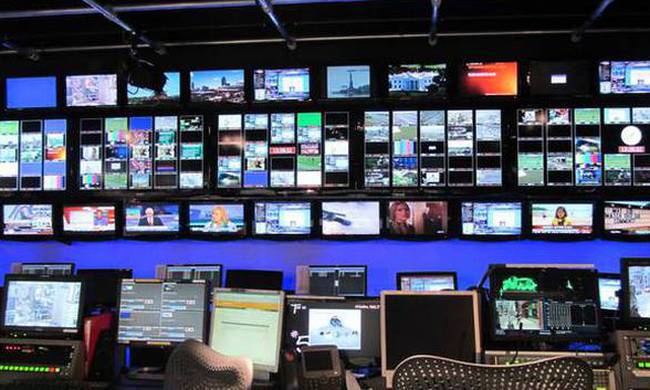 Athens, February 11, 2016/ Independent Balkan News Agency
By Zacharias Petrou
A draft law on the issuing of television broadcasting licenses was submitted to Greek Parliament.
According to the provisions of the draft law, four licenses will be issued following a tender and the starting price will be determined by a joint decision of the Finance Minister and the Minister of State. Licenses will last for a period of four years.
Currently there are five major private channels and a few other smaller stations broadcasting nationwide. Private stations have operated under temporary licenses since the market was opened to non-state operators in 1989.
The government argues that the issuing of new licenses ensures the economic viability of broadcasting companies so that market distortions are averted as well as excessive lending.
According to a study carried out by the European University Institute in Florence – on which the government based its decision to issue just four licenses – the Greek market cannot take more than four private television channels broadcasting nationwide.
The institute, which works closely with the European Commission and the European regulatory authorities for electronic communications, notes that there are European conditions and international treaties with which Greece must comply regarding the number of licenses for nationally broadcasting channels that are issued.
In a technical report, it points out that since each multiplex can carry at most two High Definition channels, the total number of private channels broadcasting nationally in Greece can be up to four.
The Association of Private TV Channels (EITISEE) accused the government of performing a "sleight of hand" by basing its decision to launch a tender for just four TV licenses on a study that contains calculations that are incorrect.
Besides the limited number of licenses to be granted, the government's decision is controversial because it has sidestepped the board of the National Council for Radio and Television (ESR) which is the competent independent authority that regulates television and radio stations in Greece according to the country's Constitution.
The government couldn't agree with opposition parties on the board of directors of ESR, and therefore decided to hand its competences to the State Minister. Addressing a cabinet meeting on Wednesday, Prime Minister Alexis Tsipras accused the opposition of intentionally blocking the process, while New Democracy and minor opposition parties accused the government of "unconstitutional" practices.
Speaking on Mega Channel on State Minister Nikos Pappas said that advertising expenditure in Greece has dropped dramatically and that there is room for just four nationwide TV channels. If current station owners want to stay in the market they should examine mergers, Pappas said.
Market experts point out that the government's decision to launch the licensing process – under a fast track procedure – signifies an underlying intention to control the media and hand licenses to new TV owners that are loyal to his government. Analysts also point out that declaring war on owners of television stations will rally the ruling party behind Alexis Tsipras who has described media owners as part of the country's corrupt elite.